Because when employees aren't engaged, productivity suffers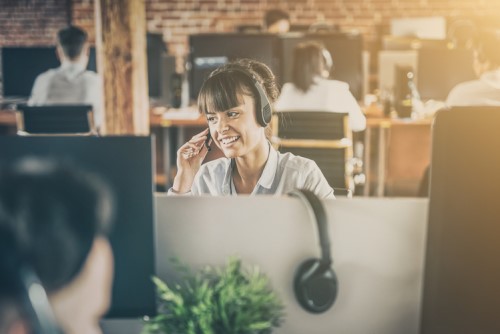 In the midst of an ongoing talent war, business leaders are facing yet another hurdle: the global productivity crisis.
Only one in three employees are motivated to do their job well. It's a question that HR managers ask every day: how do we find, retain, and get the most out of talent?
Being valued at work
In the report 'Why your workforce isn't working', HCM software company Sage found that more than 66% of respondents viewed employee recognition as the most important element of the employee experience.
Why then do workers feel disengaged and fall behind on productivity?
"The root cause of this disengagement can be complex and varied," Paul Burrin, vice president of Sage Business Cloud People, told HR Tech News.
"Our research suggests that there is often a disconnect between what employer's think is important as opposed to what employees are looking for from their employers," he said.
This disconnect often leads to people management programs that don't resonate with employees.
"Organizations can often emphasize superficial perks and other fringe benefits, like in-office ping pong, or various company outings, as being important for motivation. However, employees see more value in working with purpose, being recognized, and feeling valued," said Burrin.
Speaking of inspiring the workplace, don't forget to download Sage's new whitepaper for free here.

A new breed of HR tech
To understand the needs of their people, HR managers can benefit from innovative HCM software solutions that have their finger on the pulse of the workforce.
"Technology has largely focused on transactional HR – automating core processes and increasing the productivity of HR teams," Burrin said. With the talent war intensifying, however, the focus has shifted.
"New solutions are helping not just HR, but managers and leaders across the business, create better workforce experiences throughout the employee lifecycle, driving engagement, and increasing productivity," he said.
Of course, it's easy to be drawn to shiny new tech. But Burrin urges HR and business leaders to think carefully about their HR tech choices: "whether they are selecting solutions that automate traditional, but now dated, ways of doing things, or selecting ones that provide them with more flexibility and the means of managing the changing demands of the modern workforce".
A new breed of HCM software options – such as Sage Business Cloud People, which relies on People Science – uses near-real time data, sourced from pulse surveys and other types of employee feedback tools, to gain a better understanding of the workforce.
"Hidden trends can be revealed, while predictive analytics and augmented intelligence can determine future behaviors through sentiment and intent analytics," Burrin said.
HR leaders need this deeper level of insight into the workforce "to inform the business and identify problems regarding performance, retention, or understanding what employees think and feel about the business, their manager, and the company leadership," he said.