25 years in industry leads to new position as chief people officer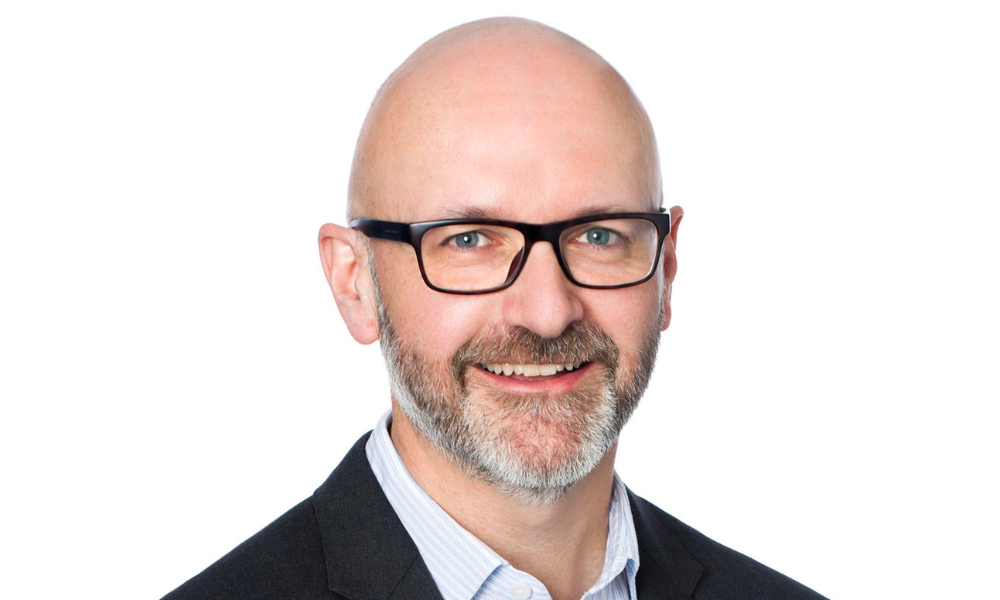 Mark Edgar's career in HR began many years ago when he worked for a government-type agency in the U.K. that supported long-term unemployed people in returning to work.
"Through that work, I had the opportunity to work with a whole range of different HR teams, and decided after awhile that I wanted to be on the other side of it," says the chief people officer at Wajax in Mississauga, Ont.
While admitting it's a bit cliched, he says the opportunity to work with people and help them was what inspired his interest in HR.
Of course, he soon came to appreciate the other parts of HR as well: "You realize that you have more of an impact on the business overall."
Highlights of HR career
Through the years, Edgar has had the chance to work across several different sectors, including entertainment (Sky), energy (British Gas) and financial services (RSA Canada).
And one of the highlights has always been the opportunity to work with organizations "to really ensure that they do have a full appreciation of what the HR team can deliver," he says, citing as an example a chief marketing officer who doesn't think they need to meet with HR.
"I think you'll always come across people like that, to an extent, but I think overall things have shifted, and the expectations of HR teams are certainly greater than they were. But I think you always have to be ready to demonstrate the impact that you have, and make sure that that's been backed up."
Edgar has also had the opportunity to build a number of different HR teams through his career.
"Whilst they're all different, and every situation is different, I think it's always been with a lens of having quite a high level of pragmatism from that perspective, but balancing that with a really high level of creativity and innovation as well — there's kind of a tension between those two things, [and] I really appreciate the opportunity to play in that space."
Also a highlight? Running his own business for over three years, which Edgar says was "very rewarding" in being on the other side of the equation.
"I had the opportunity to work with a number of fantastic HR leaders."
Challenges to human resources leadership
Of course, there are always challenges to the role, such as managing difficult situations, says Edgar.
"You often are on the end of the spectrum where you're dealing with not necessarily always the most positive situation in HR. And that's the nature of the work, to a certain extent. And being prepared to deal with that in the right way, with empathy and all those sorts of things, is really important."
Ultimately, HR should be the "custodians" of the people strategy, but not necessarily own the people strategy, he says.
"We'll be accountable for a lot of that activity, but it really does sit with a broader leadership team."
One of the biggest challenges is when you don't feel there is an alignment with what the organization is ultimately looking to deliver, he says.
"As an HR leader, you have a really important role to really drive the people agenda and ensure that it's getting traction in the organization. But if you find yourself in a situation where essentially you're pushing a very large boulder up a very steep hill and not getting the support from colleagues, I think that can be a really challenging situation to be in. And you become a little bit of a lonely voice in those situations."
'Super exciting opportunity'
Fortunately, at Wajax, there is a real level of buyin and commitment from leadership, says Edgar, who calls it "a super exciting opportunity" to join the executive team of 14.
Wajax is a "surprisingly complex, very diverse" company, he says, that has been around for over 160 years, and the industrial products and services provider has more than 3,000 employees with over 100 branches across Canada.
The size of the company is appealing, and similar to that of RSA where Edgar worked for more than eight years.
"It does allow me to get my arms around it and connect with people in the right way," he says, adding he's visited over 10 branches in the last couple of months and had one-on-ones with many leaders.
The creation of the chief people officer role was all about the need to have a clear purpose and values at the company, says Edgar.
"That presents this really amazing opportunity to use that as a catalyst for creating a sense of belonging and community and connection for people, as well as using that as a way of ensuring that our whole employee experience, the whole end-to-end proposition, is really compelling, and people feel this sense of contribution and impact on the organization."
Of course, many Wajax employees work on machinery, heavy equipment or drive buses and trucks.
"That presents some interesting challenges in terms of really winning the hearts and minds of folks who we can't necessarily connect the same way," he says.
"You have so many ways of connecting through technology. But that's where I've really enjoyed the opportunity of just getting out and meeting people and visiting the branches and getting out on the shop floor. And I expect I'll be doing more of that — as other members of management team will as well in the coming weeks and months and years — to really ensure that that story gets told consistently and people feel that real sense of connection."
There's an opportunity to learn from these people, especially the long-timers, about the great things that happened in the past, says Edgar, "and make sure that that's happening consistently for a future which is going to, as we know, continue to have lots of disruption and change, and really ensure the organization is… a very people-first organization.
"And that's the journey that we're on. So to be part of that is a really great opportunity for me."