Leading author Angela Champ on how the pandemic has upended our priorities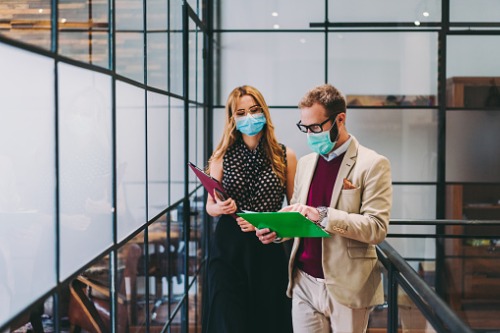 Angela Champ is something of a legend in the people sector. A celebrated author, a globally recognised influencer and a sought-after leadership speaker, Champ knows her HR.
HRD caught up with Champ to uncover how she's fighting the fight for equality and ask how HR's role has changed through the pandemic.
Firstly, Champ revealed her unlikely foray into the HR sector.
"I fell into a career in HR in a way that probably doesn't make sense on paper but is perfectly logical when you break it down," she told HRD.
"I spent the first part of my career in operations in individual contributor or front-line management roles. My roles included interpreting legislation, understanding case law, building trusting relationships with people, creating incentive and commission programs, coaching, mentoring, training.
Read more: CEO email-blasts 10M customers to endorse Joe Biden
"I did my MBA thesis on an HR strategy to attract and retain Indigenous employees in the oil & gas sector and was hired by an oil & gas company to implement my recommendations. This started my career in HR, and I was able to apply all the experience and skills from my operations roles mentioned above to what I do in HR.
"I call it a 'Squiggly Line Career'."
As a woman in leadership, we asked Champ how she'd seen gender diversity and equality change – either for the better or the worse.
"We've been talking about gender diversity and equality for many, many years," she told us.
"It has been slow progress - but I definitely see progress. Concerted efforts to increase the number of women on boards, or to promote more women into senior leadership role, or to create family-friendly workplace policies, or to help women have a voice in the media (informedopinions.org) have contributed to the increase in women in leadership roles."
Leadership has never been more important than it is right now. The COVID-19 pandemic has caused severe and long-lasting disruption. And while it's changed the very face of our sector –it doesn't necessarily follow that the changes are unwelcome.
Read more: Talking politics: How to deal with employee conflict
"COVID-19 has forced organizations to acknowledge that they need their employees (or how they need their employees) and the importance of their customers," added Champ.
"HR's role has changed, or will change, as it focuses on talent management - do we need this role, how do we promote people who are virtual or remote - on engagement, on employer brand (aligned with company brand), on wellness (physical, mental, social, financial). HR will be working more closely with Operations and with Finance than it has in the past, less as a discrete function but more as an integral part of an organization's strategy and success."
Putting your people at ease is a main component of leading with empathy through these difficult times. Mental health has been on a downward spiral since the pandemic – and with the festive season fast approaching, employers need to take extra measures to reach out to vulnerable staff.
"COVID-19 has brought to the forefront all the arguments that have been going on in businesses for years," added Champ.
"How do we stay ahead of disruption? How do we stay nimble? Is our strategy resilient? Do we have to have people working out of an office? Do we need all of these roles? Is there a better way to do this?
"The way to put people at ease during all this is to be transparent with communication - what are you working on, what are you considering, what do you know and what don't you know but are figuring out?
"You need to involve your people in the generation of ideas and decision making – and to ensure there is psychological safety in speaking out and feeling supported."