We chat with Changi Airport Group's SVP of people about rapid business growth, finding talent and realising company goals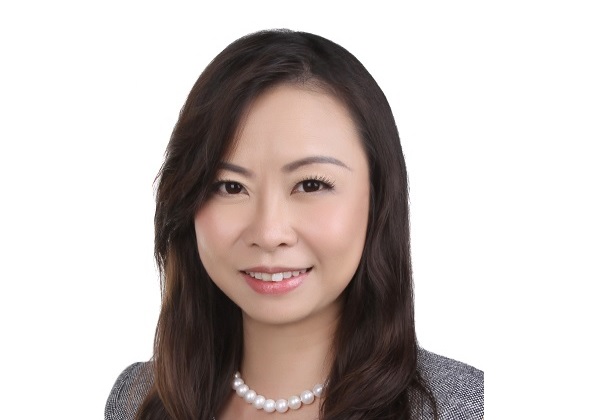 What is your job title and what brought you into this role?

My job title is the senior vice president for the People Team at Changi Airport Group.

I actually started out in the [air]line division doing different stints. After quite a few stints they asked whether I was keen to take up a role in HR, because at the time they wanted to transform HR to be something that could really partner the business, and they wanted somebody who could understand the business to have a go in HR. So I came from the [air]line and I had to learn a lot of the HR areas.

Prior to corporatisation I did all kinds of stints in airline marketing, airport retail, and some of the international negotiations as well. I also did some policy work pertaining to aviation. So, different types of jobs.

I lost count of how long I've been with the Changi Group! But I think it must be close to 18 to 19 years. I've been in HR for more than 10 years already, so it's a pretty long time. I did take a break when I had my kids, and then when [the Changi Group] corporatised, they asked me to come back and take on the HR post, to grow the HR function in tandem with business.

What motivates or excites you the most about your current position?

The business is very exciting. Changi Airport is actually in a phase of rapid growth. What we are doing firstly is a very big development project, with Terminal 4 due to open next year in 2017. And we have already started a very big effort in planning and working towards Changi East, which is another big project of literally building another airport, which would be projected to open, depending on our traffic growth, sometime in the later half of the 2020s.

So it's a phase of rapid growth, and an exciting industry. I've always liked aviation, that speaks to me, and I definitely think the other part is really [the HR team] being in a position where we could actually help the business – from a vantage point of helping structure it, making sure that it's set up for growth and getting it ready.

And at the same time, while there's that big, meaningful impact that we can make to the organisation, on a day-to-day basis there's the ability for you to touch people, right down to individuals. I think that's something that speaks to me – that excites me.

What is unique about HR at Changi Airport Group?

In Changi Airport Group we are known as the 'people team', and my team is really focused on fulfilling our mission to serve our people, and also to shape the culture and how people actually experience the company.

So, what I really love about it is that I have a team of really passionate people, with the right heart and a common vision to realise this for our people, and for the company. It's a great joy to be able to be in that position.
Changi Airport Group was recognized as one of the winners for the Best HR Teams in Asia in the recent Hot List 2023. Find out more here.

What will HR's biggest challenges be for the coming year?

Because of rapid growth, our challenges continue to be:
Finding the right talent: We have to find the right talent for the company, and look at how do we quickly integrate them to make them feel part of the company with enough knowledge and capability to contribute very quickly.
Growing our people: How we actually grow our people, so that they are able to keep pace with how the business is growing. We need to continue to retain them, because actually we are a people business and the success of Changi Airport Group today is built on the core people. That's what we say – that time and time again it's the people who actually realise and bring to fruition our dreams.
So as the company is really growing very quickly, we look at how we can blend in the people we have brought on board, with the experiences from the people who have been with the company a long time. Its about integrating those with the fresh ideas that the new people bring.

What has been the strangest HR scenario you've ever experienced?

I really don't have a strangest scenario – I've had happy and sad scenarios, but no really strange scenarios.

I think the most memorable scenarios for me would be, sadly, when we go through a crisis. Each time we go through a crisis you actually see the spirit of the people and that's one of the things that touches me the most.

We've in our own history had to deal with a number of crises, including having to handle relatives of incidents. So although those scenarios are really very sad, in many of these instances, witnessing the team spirit and the fact that people really do go the extra mile to fulfil our company mission, and to make that difference to people who use our facilities is very heart-warming.

If there's one piece of HR-related advice you could give, what would it be?

I would say that for HR a core part of it is understanding the business, and really understanding where we could actually add value and make that difference.

There's a lot of stuff that you could read and learn about HR, but actually HR applied is adding value to the business. In order to do that, it's about first and foremost understanding the business and where its needs are, to see where you could best add value.

What hobbies and interests do you have outside of HR?

It's really about spending time with my kids. I have three children, fairly young, from age 6 to ten. I really enjoy doing things with them, because they bring a fresh perspective to a lot of things that we think we are used to, and they challenge my thinking and my understanding.

I enjoy doing all kinds of things with them – I bake, exercise and read with them. I also learn a lot of new language and new information with them too. They teach me a lot of things and keep me current. I really enjoy that time and that experience with them.

Where's the best place to go for dinner/drinks in Singapore? Why?

I can't quite name a place! Singapore is somewhere that has too many places to choose from. What I love about Singapore is that every time I go out with my group of friends, we try somewhere new – and there is always somewhere new to try! There's a big variety in both food and drink.

But at the end of the day, what makes the night special is really the company, the time with friends and the time out of work – just the time for yourself. What speaks to me a lot more is the company.
What's quite fascinating is I really don't have a particular area or place that I go to. I really like trying new things, and Singapore is actually so small that you can try everywhere; East, West, anywhere.