Retailers often rely on gig workers to help the business during peak times. Here's how employers can better manage them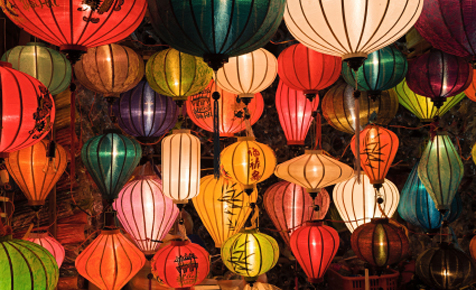 For most retailers, the Lunar New Year festive period accounts for a significant proportion of annual revenues, with people heading out to purchase anything from home decorations, to food and new clothes as part of soaking in the exuberant mix of sights and sounds.
On the side lines of this sales bonanza, retailers also find themselves having to ramp up their staff strength in order to meet manpower needs. In a predominantly Chinese society like Singapore, retail businesses selling food traditionally eaten during Lunar New Year – such as bak kwa and pork floss, generally experience a sharp surge in sales. Industries supporting the well-observed custom of giving, such as suppliers, hampers/gift delivery companies and florists also experience the same seasonality effects.
Hiring more full-time staff would be neither financially nor operationally viable as activities would normalise after Lunar New Year, leading to under-utilisation of staff and subsequently, layoffs. The solution is therefore having access to a pool of on-demand workers where businesses would be able to hire flexibly, when they want and whoever they want. How then should businesses tap into the gig economy, which has since grown tremendously and redefined the customary employer-employee relationship?
Figure out the roles that need to be reinforced and plug those gaps
The first step to developing and implementing an on-demand workforce is to identify the roles that require minimal personalisation, or roles that do not necessitate specialised skills. To do this, employees will have to examine in advance the workflow process, or extract insights based on past experiences.
Remember that committing workers to a repeated routine has its workflow efficiency advantage since they can deliver faster with increased familiarity, thus learning to better allocate and implement each individual tasks across the chain of responsibility. This can include training an employee to check an order out of the kitchen, or to manage vehicle parking as part of a valet service.
Instead of managing a limited, designated pool of part-time workers, automate the recruitment and selection process via platforms like MyWork Global, a database with a ready resource of job seekers. This new strategic working model provides the opportunity to be connected with on-demand manpower, reducing the likelihood of contingency situations where no part-time contacts are available and scrambling last minute to find resources.
Develop policies for hiring on-demand workers
Concerns that have been widely discussed revolve mostly around how businesses are engaging "gigs" and their commissions; implications on workers' rights and labour standards – from access to paid annual leave, to healthcare benefits; hospitalisation and parental leave; as well as the much-discussed Central Provident Fund (CPF) provisions.
In response to these apprehensions, there is the opportunity for new policies to be drawn up to address them as silos. After all, there has been a long history of jobs existing without CPF or other benefits – the likes of private tuition teachers, and freelance writers.
Prepare for integration into business operations
If businesses hold the belief that everyone in the organisation contributes to the overall culture and corporate branding, then sufficient consideration must be given to on-boarding, training, managing, and engaging these workers. One of the greatest challenges is making gig workers feel like they are part of the team, so one should ramp up engagement efforts – be it inviting them to company events, or leveraging internal communication tools like Workplace by Facebook.
Apart from ensuring that they represent the company well, there needs to be clear reporting lines in place (chain of command in place), and specific instructions and processes for each role.
If companies do not evolve and leverage alternative talent sources, they will not be able to react to external and internal forces driving change, especially during considerably busy seasons like Lunar New Year. So embrace the gig economy and cultivate the on-demand talent that come your way!
This article was written by Rebecca Chiu, CEO, MyWork Global
Related stories:
Top five talent management predictions for 2017
The ever-changing role of recruiters
Tharman expresses concern over rise of gig economy