Here's why it's important to link rewards programs with company values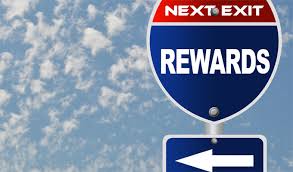 Recognition programs often start with a bang, said Colin Wong, director, operations and sales at REFFIND.

However, he said it's really critical to make sure that they become embedded in the company.

For instance, if you have weekly shout-outs or monthly prizes for top performers, it's important to keep with that routine and celebrate that with consistency.

"What can also help is tying the recognition program to company values, so it has that additional structure to it," said Wong.

"Then when people think about recognition, they are recognising people for things that are aligned with company values."

"That way, not only are you promoting recognition, but you're encouraging people to think about the company values and look out for people who are tracking to those values."

Wong said that one of the really important things with any peer recognition program is to ensure that it's widespread and there's participation across the entire company.

"Otherwise you'll have these winners that don't really reflect the best performers in the company; they'll just reflect the handful of people who decided to participate that month," said Wong.

"So it's important to really incentivise widespread, frequent participation in the program so that for any given time period you can look back and confidently say that one particular person was the most deserving of recognition."

If you've launched a recognition program and you're not receiving many nominations or there's not that much engagement, then it's time to reassess, added Wong.

There are a lot of different metrics that you can track across a recognition program.

First, there's uptake rate and you want to make sure that there's a high percentage of the company adopting the platform.

"You also want to monitor the number of active users per week; again you'd want a high percentage of users to be coming back regularly," said Wong.

The other metric to track is company values.

"What a lot of companies see when they put in their company values is you'll get one or two values that get a lot of traction," said Wong.

"These are values which people are really comfortable with and live each day."

Then there'll be a couple of company values that don't really get much traction.

"It can be a really good diagnostic tool for companies to take a birds' eye view of the company culture," said Wong.