A new app takes the stress out of performance management and turns it into a 'social networking' activity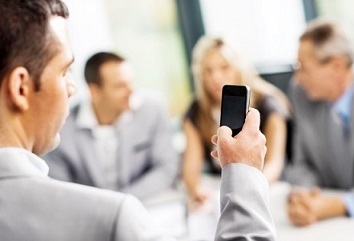 Performance management can be a daunting task for both the manager and the employee.
But a recently released mobile app makes the task easier for both parties by making it more interactive and accessible.
The Everyday Performance app from talent management software provider
PageUp
takes its cue from social media by providing a platform that makes it easy for employees to log goals and achievements and for managers to provide feedback in real time.
The app is available in two different views, one for the manager and one for the employee, facilitating a more transparent and continuous performance management process.
"As more and more businesses seek to reinvent performance management, they're looking to complement the annual review with systems that provide instant, real-time feedback every day," said Fiona Moreton, global head of product strategy for PageUp.
"Addressing this need, PageUp developed our Everyday Performance App to provide managers with a smarter way of sharing feedback and success directly with employees, and for employees to better track and share their own goals and achievements."
There are four key features in PageUp's
Everyday Performance
app:
1)
Easy access to performance objectives
– Managers can easily view their employee's direct reports while the sharable journal feature gains them insight into the team's progress;
2)
Social capabilities
– Employees can tag other team members that helped them in their projects and can also upload photos;
3)
Real-time feedback
– Managers can choose to provide feedback the minute an update is posted or save it for a more private, one-on-one session; and
4)
Continuous performance management
– The ease of providing feedback allows managers to have a more fluid performance management process rather than doing it monthly or annually.
Since its launch in October, Moreton said that feedback from clients using the app as part of the firm's Performance module has been positive with most commenting on its simplicity and ease-of-use, adding that it has the potential to transform how they structure performance management at their organisation.
"Given the positive feedback we've received since launching it this year, we are planning to roll out a similar app in early 2017 to accompany our Learning module," Moreton told
HRD
.
Related stories:
Embracing the digital transformation in Asia
How appraisal systems influence company culture
How to simplify the performance management process