With more employees returning to their former workplaces, should their onboarding be any different from new hires?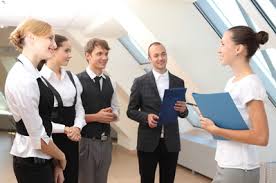 According to research done by the Society of Human Resource Management (SHRM), 20% of new hires leave within the first 45 days and 40% of those surveyed were ineffective at retaining new hires, said Tym Lawrence, director, solutions architect at SumTotal Systems.
"I suspect that number is probably less for boomerang employees but what you're going to end up doing is making a bad second impression," he said.
"You do not want the employees that come back to you to feel like they've made a mistake. You hear about buyer's regret, well, there's candidate's regret."
Boomerang employees are becoming more prevalent in Asia, he said, because research has shown that most returning employees are millennials which make up a large number of employees in the region.
"If you think about the changes that are occurring in workforce demographics, especially in Asia, not only do we have the younger millennials age group coming through, you also have a lot more women in the workforce who leave to have families, and are coming back after raising their families," he said.
"The advantages of bringing in a boomeranged employee is, obviously, they are more familiar with the culture and the processes so there are steps in the onboarding that you may not need to do but you can't ignore them totally."
He said that onboarding a boomerang employee has to be more personalised and companies would "need software or systems to be able to support a personalised onboarding and that onboarding has to vary based on a number of factors:
1) Where they are in their career;
2) Their age;
3) The kind of jobs they are doing; and
4) The length of time they've been away from the office
"People like millennials would really benefit from individualised, one-on-one mentoring type of onboarding where you introduce them to a mentor and help set-up a regular mentor," he said.
"With the baby boomers and Gen X, they tend to be more communal-focused. So there you might want to do group get-togethers."
Additionally, if they've been away from the office for more than a few years, "you pretty much need to treat them as a new employee but there should still be that respect and recognition that they've been there before," he said.
In terms of an effective time period where in companies can fully an onboard an employee, Lawrence said that if your company does onboarding for new hires for 12 months, for a boomerang employee, it should be at least six months.
But just as with new hires, there should be monthly check-ins, he said.
With a boomerang employee, he also said the pre-boarding is key.
"Give them that initial phone call or letter or send flowers even before they set foot in that door. I've seen them do that in Singapore," he said.
"That one thing alone can make the difference between a bad first experience and a good one and the first experience matters so much."
"Treating a returning employee like a new hire not only shows disrespect, it also shows that the company is not organised," he said.
But Lawrence also issued a challenge to HR regarding onboarding, whether it be for new hires or boomerang employees.
"I would challenge your readers to say, 'This is not just HR'. The people who have a role in onboarding include the HR department, the managers, shared services like IT, and the employee themselves have a large role," he said.
"HR needs to be able to delegate a lot of the responsibilities and a lot of the actions across the organisation, because if HR tries to do everything, you're going to be swamped."
Related stories:
How technology is changing the onboarding experience
Are your assessment tools to blame for poor talent management?
Are old-school recruitment techniques irrelevant?