With technological advances in HR gaining traction, is the 'traditional paper approach' to recruitment now obsolete?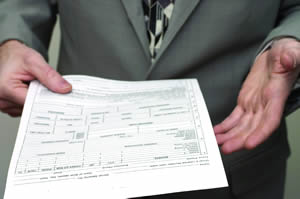 Social media has made it easier for organisations to check out a potential new hire even before recruiters get to meet them.
"So should they still ask for CVs?" questioned author Amy Pay at
The Telegraph
.
"Not only is [the internet] re-shaping social circles, it's also disrupting business practices; long gone are the days when all you knew about a job applicant was what they chose to put on their CV."
One of the newest methods HR is using to recruit candidates is through gamification, she said, because bespoke games can easily identify how a new hire would react to certain situations as well as gauge their abilities in areas like multi-tasking and how well they would fit in with a team.
"Video games can measure behaviours and cognitive states to determine suitability to a role," explained Charles Hipps, chief executive of e-recruitment solutions company WCN.
"When candidates intuitively react to in-game scenarios, they can leave behind a digital footprint of more than 3,000 behavioural data points."
Video interviewing technology
Chat software such as Skype has also changed the way recruiters conduct interviews. Physical location is no longer a problem as anyone can be interviewed regardless of where they are in the world.
A video interview, group recruitment days, and short skills tests work well together alongside traditional recruiting methods, said one recruiter, "because it reduces the time it takes to discover a candidate's abilities and hire them".
Smart recruiting
Headhunters have also turned to the internet when scouring for new talent, reported Pay.
"Smart recruiting is a digital approach to the long-standing tradition of headhunting, where recruiters use online searches to find potential staff with the skills they want," she said, citing one smart recruiter saying that the internet has made it easier to identify people who are already successful in their field.
"If someone hasn't needed a CV for a long time, that's actually a really good sign," he told Pay.
'Death of the CV?'
According to a jobs website, 98.5% of recruiters still believe in the CV's importance, despite the rising use of more advanced methods, said Pay.
However, some recruiters admitted that it might not always be useful particularly when more and more applicants show practically the same academic qualifications.
"With so many candidates listing identical academic qualifications, it can be easier to demonstrate raw ability in a short film than in a line of text," she said.
One specialist recruiter's advice is to utilise a combination of traditional and newer methods.
"Behavioural-based recruitment techniques look for qualities that demonstrate good interpersonal and communication skills, an ability to problem solve, and a positive approach towards team-working, which are not always apparent in the more traditional interview formats," said Mike Bobbet, director of finance and operation of Recruit 121.
"However, CVs are still important and traditional agencies, particularly specialists such as ourselves, still have an essential role to play."
Related stories:
Why altruism should be used as a recruitment tool
The ever-changing role of recruiters
Build your personal brand to recruit quality candidates