The number pales in comparison to the global average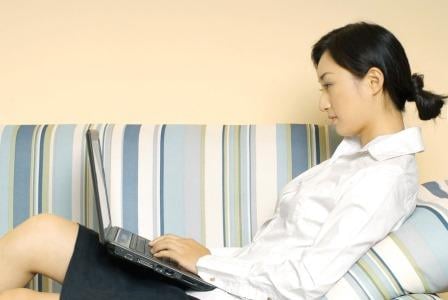 About 7 in 10 employees in Singapore say their companies offer flexible working arrangements out of the office – but only half of the total group are able to take advantage of the policy, according to a survey commissioned by Polycom.

In contrast, nearly two-thirds of the global workforce is able to work anywhere, representing a steep rise from May 2012 when only 14% worldwide benefitted from remote working.

"There is a stigma that remote workers are disconnected from the rest of the team, yet this study proves that they are more sociable and proactively reach out to develop strong relationships," said ," Jeanne Meister, Partner, Future Workplace.

"The new technology tools that enable communication and collaboration are actually motivating workers to pick up the phone, seek face time and create lasting bonds. This is the upside of remote work we rarely talk about"

Results came from a survey by Morar Consulting of 25,234 individuals across 12 countries. Polycom defines flexible working as not just about working from home, but being able to work anywhere, anytime across the globe.

Further data showed that only a quarter of Singapore millennials took up flexible working, and 62% of them were concerned that they would not be perceived as hard-working if they were not in the office.
Taking care of children (37%), and having more time to exercise (31%) are the top two reasons why people in Singapore wish to have flexible working arrangements.

"The demographics of our workforce in Singapore comprising working parents, millennials and baby boomers, is ever changing and similarly, their working requirements. To encourage a family-friendly work culture, the responsibility shouldn't just lie with the human resource department but it should be championed by the company's leadership and embraced company-wide," said Toh Hwee Tin, Director of NTUC's Women and Family Unit.

"With proper flexible working policies in place, employees can strike a balance in their lives and business continuity measures can also be assured, particularly in times of crisis such as the Zika scare we faced recently in Singapore," she added.