'Encourage people to take that break'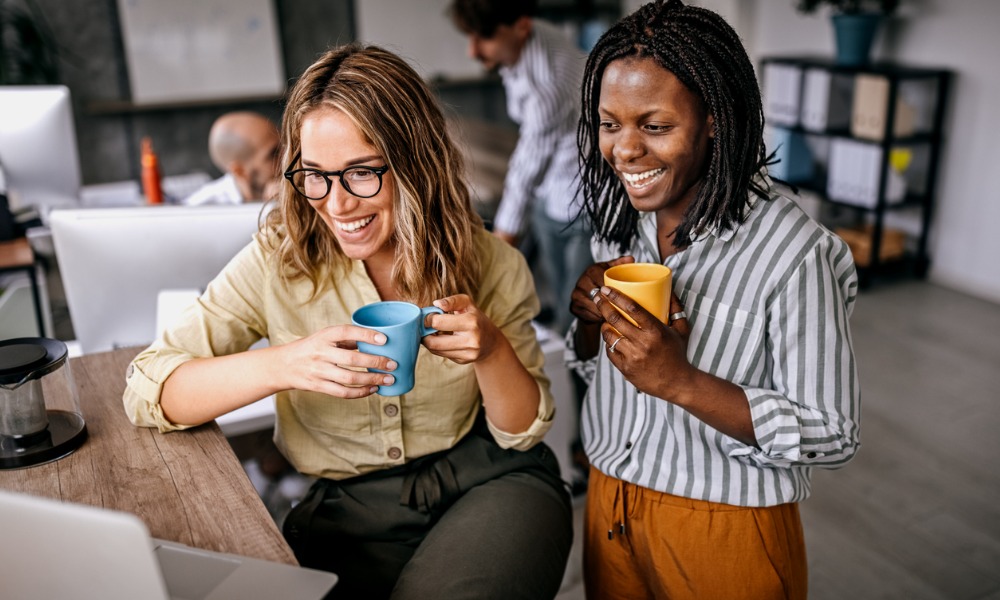 Earlier this year, Commonwealth Bank (CBA) agreed to backpay staff a total of up to $3 million after they were unable to take their tea breaks.
The Finance Sector Union launched Federal Court proceedings against the bank on behalf of members in 2022, following ongoing reports that CBA workers in retail branches weren't always able to take their tea breaks.
Under the settlement, eligible full time workers could receive up to $750, while part time employees could receive 65% of $750 ($487.50) and casual employees up to 25% of $750 ($187.50). In addition, the union negotiated a system that lets staff record every time they haven't been able take a tea break and receive payment in lieu base on their ordinary rate of pay.
"This will be written into our new Enterprise Agreement and is a huge win, as it means no CBA worker will ever lose their tea breaks without compensation again," the union said on its website.
But what exactly are the legalities of tea breaks?
What constitutes a tea break
Tea breaks allow employees to rest for a short time during their work hours.
"It's paid so that distinguishes it from a lunch break, which is unpaid," Warwick Ryan, partner at Hicksons Lawyers told HRD Australia.
Ryan, who leads the workplace relations team, added that tea breaks are not part of the Fair Work Act, it sits outside of the Act. However, there are several Awards that have tea breaks set out within them including the Clerks Award, the Manufacturing Award, Building and Construction Award, general retail and the Social, Community, Home Care and Disability Services Industry Award.
"There are a number of provisions under the Awards…where it's established that [if] someone wasn't afforded a proper lunch break, what the ramifications for that are," Ryan said. "And usually it involves the payment of penalty rates for the rest of the day. The provisions in relation to paid tea breaks are not so onerous."
The challenges with tea breaks
Ryan explained that in many respects, Awards are about dealing with employees in a worst-case scenario, such as preventing employees from having to work 24/7. But when it comes to tea breaks, provisions around them aren't as clear cut.
"In the modern workplace I would imagine in most offices people would just come and go and get a cup of tea whenever," Ryan said.
And some industries could also have a system around tea breaks.
"Traditionally, in building and construction they will have smoko…they'd all go and have the smoko but that's probably more of an outlier these days," Ryan added.
Tea breaks can also highlight issues around ergonomics.
"Particularly people working in computers, it's a question of being asked to get up and take a small break from it, which may be doing something else," Ryan said. "It may be getting up and having a conversation on your mobile to a client…or it may in fact mean having a break and doing it that way."
However, one issue that could arise is around people who work from home, Ryan said.
"Firstly, how do you enforce the taking of tea breaks?" he said.
What HR teams should do
Ryan suggested that HR teams encourage employees to take their tea breaks.
"The answer isn't that people have to necessarily take a 10-minute break," Ryan said. "But there is an obligation upon employers to encourage people to take that break, whether they choose to take it in one block or in two five-minute breaks over that period of time. But make sure that over the course of that morning that they are taking a break of 10 minutes."
He went on to offer two perspectives on how to approach tea breaks.
"One is the fact that it's in the Award and there is an obligation to acknowledge that and to comply with that, how it best works for them," Ryan said. "So to familiarise themselves with what the obligation around tea breaks is under their Award or enterprise agreement.
"And secondly, to then reflect upon that from the perspective of worker safety. How does that work as far as just getting people to take breaks from particularly repetitive processes."