This preferred learning style outranks employers' training and formal courses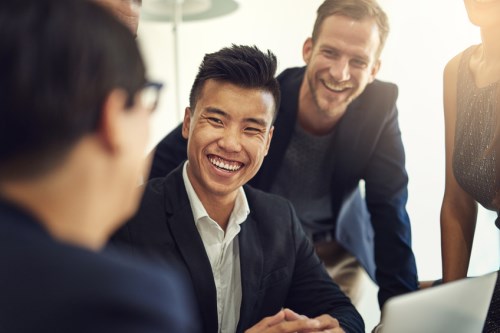 Nearly 8 in 10 (77%) Singapore candidates prefer to take responsibility for developing their skills using a combination of self-learning and leveraging on-the job experience, according to a survey by recruitment consulting firm
Hays
.
Another 16% rely on their employer to provide training and development while 7% take formal courses to add to their skill set.
"Unlike past generations, Singapore's workforce of today is far more proactive in keeping up with the changing demands for specific skills and knowledge related to their job and sector," said Lynne Roeder, managing director of Hays in Singapore.
"There is much to be gained from making the most of mentors and stretch goals at work to take your skills to the next level. Online courses also make it that much easier to keep up with the skills and knowledge needed in your sector."
Results were based on a poll conducted across five "key Asian employment markets" from January to March this year. "Self-learning and on-the-job experience" ranked as the preferred method of skills building in all locations:
Mainland China – 78%
Hong Kong – 77%
Singapore – 77%
Japan – 72%
Malaysia – 69%
"My one note of warning about relying on informal learning would be for career-minded candidates to keep up with the formal qualifications trending in their sector. For some job roles, employers require specific tertiary qualifications and even post graduate qualifications so they won't accept anything less," said Lynne.
Singaporeans over 25 years old can take advantage of SkillsFuture Credit to help pay for various skills-related courses, to re-skill or upgrade their capabilities. Funds can be used on top of existing government course subsidies to pay for a wide range of approved skills-related courses.
"Investment in human capital through education and training has been at the heart of Singapore's progress, and has also helped Singaporeans develop and maximise their potential," said the Ministry of Manpower. "By enabling a highly-skilled and competitive workforce, it has allowed Singaporeans to secure better jobs, higher incomes and enjoy higher standards of living."
Related stories:
Government to develop skills framework for media industry
SkillsFuture Earn and Learn programme expands