HRD speaks with a global HR leader to get tips on building relationships with far-flung employees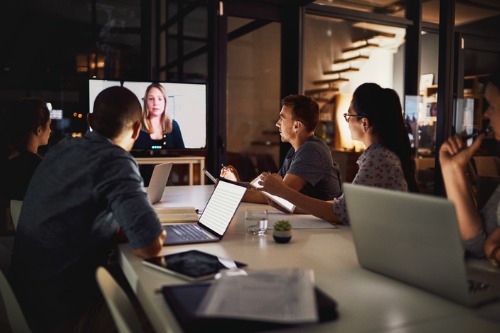 Being an HR leader in a global company, you may be based in a different part of the world to your subordinates. You may also be given the responsibility of taking care of the company's employees who are working in different offices around the world.
How can HR leaders bridge the distance between employees in a highly globalised world?
HRD spoke with Sharon Seet, global HR manager at Yanmar International, to find out her tips on maintaining a strong bond with your team despite the distance.
Seet is based in Singapore but heads a global HR team at the Japanese company. As Yanmar's headquarters is in Japan, some of her team members are based there.
Despite the initial culture shock when she first started in 2014, she adapted well and managed to build strong relations with her Japanese colleagues.
"Some people say, out of sight, out of mind, so [you need to be present]," she said. What she meant by "being present" was the need to make the effort to attend relationship-building activities whenever you visited the overseas office.
During working hours, her Japanese colleagues may come across as "serious", but they tend to be more casual outside of work. They were also fond of having meals together – either lunch or dinner – and bonding over drinks as well as the occasional karaoke session after work.
"It's not about the activity, it's about your presence, your visibility. They want you to be there. They don't care how well you sing – but you have to be there," she said. "And if they see you, they'll remember you."
Seet explained that at Japanese companies, initially such activities may be treated as a test to see whether they can trust you and communicate with you easily, so it's important to socialise.
"The karaoke sessions only happen when they trust you. I had my second invite to one only after two years of being in the company. It took a very long time," she said.
Relationships 101
Seet shared that having good relations with your overseas colleagues is not just vital for forming bonds – it is the most important thing to succeed in that company.
When she first joined, she recalled that nobody knew who she was. What she did to bridge the gap was by focusing on having a "sincere, personal touch". She sent festive cards to her HR team in Japan during New Year's and Christmas every year. Every time she visited the office, she would bring them souvenirs from Singapore.
"Two years later, they were the ones who arranged a dinner party for me," Seet said. "One month before I travelled there, they were asking me 'where are we going? Do you want a lunch party or a dinner party?'"
Seet was surprised at the gesture as she had yet to inform them that she was travelling. But when it happened, she finally felt like the relationship was built. In addition to the team outings, she found out that her colleagues had planned a whole week of activities for her time in Japan.
From then onwards, there were instances when Japanese executives who came to visit the Singapore office said they were aware of who Seet was – despite never having met in person.
When asked how they knew of Seet, they told her, "your name is very famous in Japan". Seet shared she felt like that was a success for her.
"Who you know in a company is important – the circle of influence. But who knows you is the most important to succeed [in a global company]," she said.
Blurring the lines
What she did to further strengthen the bond with her overseas colleagues was to add them on personal social media sites, such as Facebook.
She said it was important to "get involved" in not just their professional lives but also their personal lives – and this was a two-way street as she could share with colleagues about herself as well. She then emphasised that such interactions have to be sincere to be effective.
"Relationship building has to be done every day – even if we're busy at work. Yes, we have a lot of work, but relationship building is ongoing and we have to find ways," she said.
But with the line between professional and personal blurred, how do you avoid any overstepping of boundaries?
"HR has to be friends with employees. Once you are friends with them, they are more open with you," she said.
"But there's a line you have to draw that 'yes, we are friends – after five'. You have to set the expectations, but you still need to build the friendship along the way.
"And it's possible – it's happening with my team. They don't regard me as their manager or boss. They just talk to me like a friend."
Sometimes, however, as much as the HR professional is keen on befriending a colleague, some employees may be wary or uncomfortable with being so upfront with someone from HR. How did Seet overcome that barrier?
She said it is up to HR to prove him or herself – that they know how to draw the line and maintain their integrity in both roles.
"You have to build the trust between each other. Whatever they share with you about their personal lives should not be shared with anyone. The number one priority is integrity," she said.
"I always bear that in mind, even if we talk 'after five' as friends because I know that if I lose the trust, I will lose a friend. More than that, I may even lose a good employee if they leave the organisation."