Despite the issue of gun control, this employer is arming his staff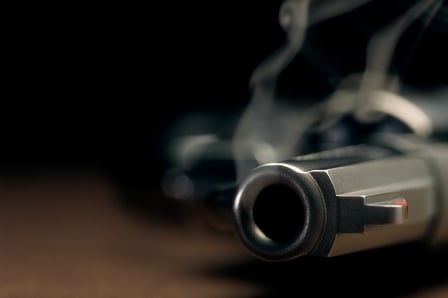 A glassmaking company in the US has given away firearms as a "memorable" holiday gift to staff.
BenShot co-owner Ben Wolfgram in Wisconsin said he wanted to give corporate gifts that emphasized personal safety. "A handgun was the perfect gift," Wolfgram said in a news release.
Sixteen full-time employees were each given the option to receive a firearm worth US$500 or a gift card of the same amount. Of those who went with a gun, many who opted for a smaller (or less expensive) weapon also had enough to buy additional equipment.
Wolfgram's staff was excited, he said: "They went home and told wives and husbands, and not everyone believed them."
BenShot manufactures bulletproof shot glasses embedded with a real bullet on the side – an indication of the company's own love for weaponry.
With the issue of gun control in the US, however, Wolfgram has admitted to receiving some unfriendly messages from the public.
More than a dozen US states have laid down laws addressing the carrying of firearms in the workplace. While these states uphold the gun owner's right to bear arms, they differ on the restrictions and the extent of liability that falls on the employer.
While Wolfgram is seeing resistance to his decision to arm employees, the idea of arming managers has been introduced in the past.
"Sometimes it can take the police time to get to a place. That's critical time," Mark A. Lies, labor lawyer at Seyfarth Shaw LLP, told Risk & Insurance. "Somebody who is trained can stop an incident right there."