The advisory aims to strengthen the finance sector's HR practices amidst digital disruption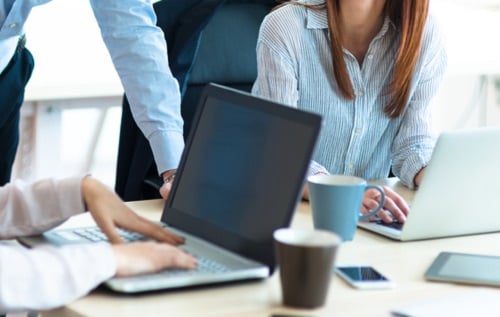 A HR advisory was launched yesterday (14 March) for Singapore's financial sector to strengthen the sector's human resources practices.
The advisory provides financial institutions with guidelines on areas such as hiring, reskilling, redeployment and retrenchment of employees, as well as developing a diverse talent pool of local and foreign professionals.
It was developed jointly by the Association of Banks in Singapore (ABS), MAS, MOM, NTUC and the Singapore National Employers Federation.
It encourages banks to adopt inclusive hiring practices focused on skills required for the role instead of setting a strict minimum number of years of experience.
In addition, banks should conduct retrenchment exercises responsibly, and work with tripartite partners to support affected employees.
"A sound and competitive financial centre must be underpinned by a versatile and resilient workforce," said senior minister of state for law and finance, Indranee Rajah.
Speaking at the launch, Rajah said that as the sector undergoes changes due to digitisation and automation, the industry must ensure that its workforce "keeps up and remains relevant".
The advisory calls on banks to assess the likely impact of digitalisation on their workforce and work with the authorities to reskill and redeploy employees through professional conversion programs.
About 160 banks – members of ABS – have committed to adopting the new set of HR practices, reported Channel NewsAsia.
Related stories: