Firm competes with Silicon Valley for top software developers and engineers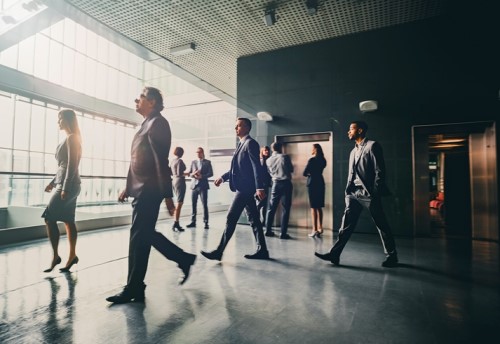 By Francis Monfort
Major Wall Street bank Goldman Sachs has taken steps to ease the dress code in its tech division, as it competes for talent in a competitive labour market.
The firm advised its tech employees to "exercise judgment in determining when to adapt to business attire," according to a report by Reuters, citing an internal memo. But the document did not specify whether or not the banks deemed hoodies and sneakers acceptable, the report said.
The change comes from Elisha Wiesel, the bank's new chief information officer, who assumed the bank's highest ranking technology executive role in January.
Wall Street banks have been competing for years for top software developers and engineers with Silicon Valley firms and hedge funds, which usually offer techs with better hours and workplace perks, Reuters said. Most Goldman employees still follow a professional business dress code unless their group managers advise otherwise.
Goldman is not the first Wall Street bank to ease its dress code. Last year, JPMorgan Chase & Co. started allowing employees to wear business-casual attire for certain occasions. Barclays modified its dress code as far back as 2013 when it introduced casual Fridays.
Engineers comprise about a quarter of the bank's 33,000 employees. Since the 2007-2009 financial crisis, tech workers have contributed to Goldman's transformation through more efficient trading and the establishment of new businesses including the consumer-lending platform Marcus.
Related stories:
British man sent home for wearing shorts returns to office in bright pink dress
PwC abolishes employee dress code