More professionals in Singapore are taking on contractual roles and hoping for equal treatment with permanent hires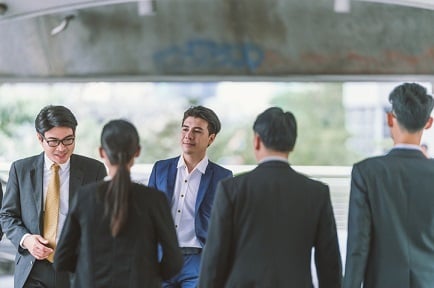 Three out of five professionals in Singapore tend to accept a contracting role if they cannot find suitable permanent job options, based on research by global recruitment consultancy, Page Personnel Singapore.
In addition, 60% of the respondents agreed to take on a contracting role if they are unemployed for an extended period.
The professionals surveyed have indicated several considerations to accepting a contracting role, mainly job insecurity (26%), lack of employee benefits (24%) and a lower sense of belonging to company (23%).
They shared key initiatives from companies which allow them to be more receptive towards contracting: being offered higher than market rate salary (30%), equal benefits as permanent hires (26%) as well as the assurance of conversion to a permanent role (21%).
"We are now seeing contracting professionals being offered completion bonuses, flexi-benefits and other benefits associated with permanent employment," said Mellissa Mayne, associate director at Page Personnel Singapore.
A number of companies in Singapore are increasing contracting headcount and there has been a shift from generalist to specialist requirements for short-term roles.
Companies have found that contractual roles can enhance the recruitment process.
"Companies themselves have recognised the importance of placing their hires on trial employment before converting them to permanent hire," Mayne said. "This gives them first-hand view on how a professional handles pressing work situations as well as their cultural fit in the organisation. These are vital aspects to a role cannot be fully evaluated through the job interview process alone."
The Page Personnel Singapore Contracting Minute 2018 survey studied responses from 3,861 professionals in Singapore on their sentiments towards fixed term employment.
Related stories:
Which jobs are in highest demand in the gig economy?
"The dynamic of the Asian workplace is changing"