A short list of four skills separates the best in HR from their mediocre peers, and embracing them could see HR as a whole rise to the head of the table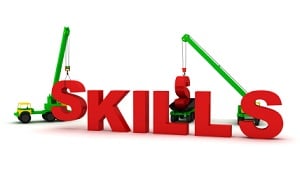 Data has shown four key competencies separate the best in the HR business from their mediocre peers, and embracing them could save HR from being 'blown up'.

Research published in Harvard Business Review shows a significant 'competency gap' between the best HR leaders in the world and the rest in four key areas.

The best HR leaders 'establish stretch goals', 'solve problems and analyse issues', 'develop strategic perspective' and 'connect with the outside world'.

However, because many don't, the HR function is rated six percentile points below average when compared with other functions on leadership effectiveness.

Jack Zenger and Joseph Folkman, who compiled the research, said the four lacking competencies could be stopping HR leaders from rising higher.

"It is worth noting that what separated the best HR leaders from the rest was their performance on the key competencies that were often weaknesses in HR, in addition to performing extremely well on HR's traditional strengths," they wrote.

"If more HR leaders would add these four important competencies to their skill sets, we would see many more sitting at the table; and an increasing number seated at the head of the table," they said.

Not only that, they suggested it might save HR from being known as the 'most irritating function', which should be 'blown up', 'split in two' or 'redesigned'.

HR leaders around the world are rated highly on characteristics such as 'developing and coaching others', 'building positive relationships', 'role modelling' and 'having functional knowledge and expertise'.

However, they are also known less than positively for 'focusing internally rather than externally', 'lacking strategic perspective', ' not anticipating and responding quickly to problems', and even 'resisting stretch goals'.

The findings are based on comprehensive 360-degree feedback data on 2,187 HR leaders across North America, Asia, Europe, Latin America, and Africa.
Learn more about the winners for the Best HR Leaders in Asia here.

Related stories:

The one skill that will increase your power and influence in HR

'Progressive skills ladder' needed for Singapore HR professionals – labour chief

Six political skills all HR professionals should have