Speaking at the May Day rally last week, the PM called on the Singapore workforce to 'remain exceptional.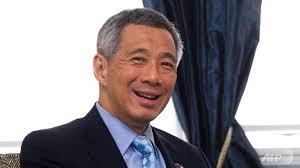 Singapore needs outstanding leadership in order to survive, Prime Minister
Lee Hsien Loong
has just said.
Speaking at the May Day Rally earlier today, Lee said it was important for Singapore - "a small country in this part of the world - to remain exceptional: "Otherwise we will be pushed around and shoved about."
"We might be small with only five million people, but other countries take us seriously; they believe we can make a contribution beyond this island."
The key factors in remaining exceptional were outstanding leadership, a successful economy and hardworking and skilful workers, he said.
"This place could not have been built, and cannot be kept going, without exceptional leaders."
"It's about who will lead Singapore into the future; it is our future at stake, our children's future.
"For if this government fails, what is going to happen to you, to Singapore?"
He highlighted the need for people "who are committed to Singapore, with high ability, strong character, dedication and gumption, so that we can keep Singapore exceptional".
Employees around the world felt insecure their jobs thanks to global competition and technology.
But Singapore was taking strides in the right direction by way of initiatives such as SkillsFuture, he said.
Calling it a "national movement", he said the scheme would "create many pathways for our workers to grow".
"If we fail in education and training, our workers' future will be bleak.
"But if we succeed, Singapore will continue to be exceptional, and our children will live in a country that is even better than the one we live in today."