The encounter raises questions on the treatment of customers in uniform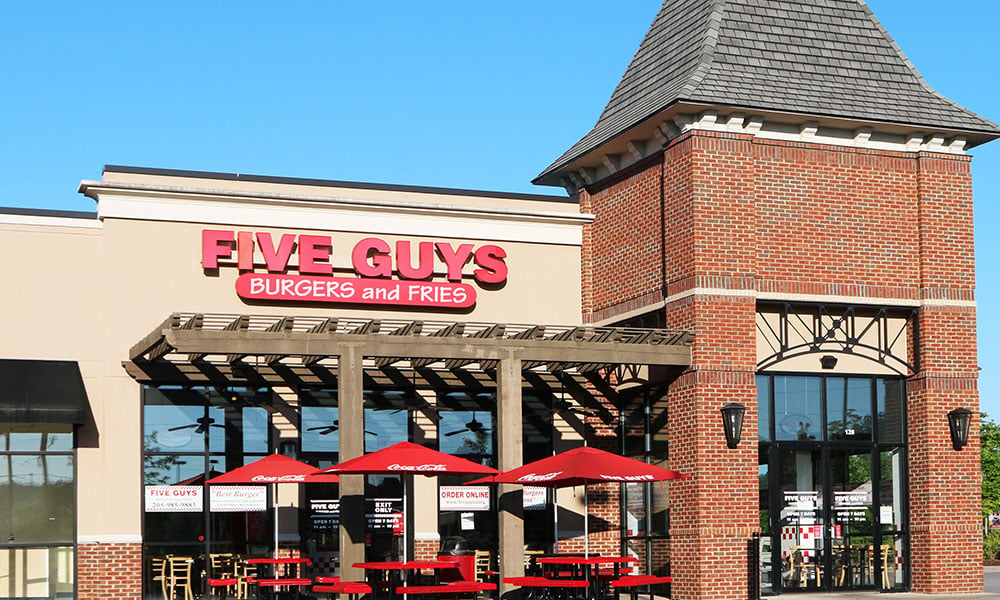 US restaurant chain Five Guys is sending some of its workers back to training after an alleged encounter with the police raised questions about the staff's treatment of customers.
A franchise in Daphne, Alabama temporarily closed on July 10 to allow staff members to undergo "further education and customer service training" with a representative of the local police.
The decision came after several employees of the branch reportedly turned their backs and refused to serve customers who were members of the Daphne Police Department, local media reported.
The employees in question have since been suspended or terminated, Five Guys announced on Facebook. "As we uphold our commitment to fair, respectful, and equal treatment for all customers, please know that the actions and sentiments of a few employees in Daphne, AL do not represent Five Guys or the local franchisee," the company said.
In a now-deleted statement, the police department also responded to "misinformation that has been spread on social media" alleging the officers involved had not been wearing face masks inside the store premises.
"The three officers became aware of the mask requirement. They returned to their vehicles to obtain masks," the law enforcers said. "All three officers were wearing masks the entire time they were inside of the establishment."
Read more: Police chief placed on leave over social media posts
Signs of protest
It is still unclear what motivated the employees to refuse serving the officers, but law enforcers have been under increasing scrutiny in recent weeks following the death of Black American George Floyd while in police custody.
Protests over police brutality have since erupted in key US cities as members and supporters of the Black Lives Matter movement hold law enforcers to account.
As more organisations tackle the issue of systemic racism head on, workers are also finding new spaces to express their concerns.
Read more: Bezos decries 'sickening' answer to Black Lives Matter post
Last month, two employees of restaurant chain Arby's in Canada took a knee while a police officer was being served.
"We can confirm that the officer's meal was prepared and delivered and when the manager was handing the officer his food, two employees decided to take a knee. When the officer noticed the two employees taking a knee, he declined to accept his meal and was given a refund," the Arby's franchise owner said in a Facebook post.
The gesture of taking a knee – long considered by players of American football as a sign of respect for another player – has now become a symbol of protest against racial injustice.