When it comes to developing new CHROs through your firm's talent pipeline, what skills and abilities should HR be looking for?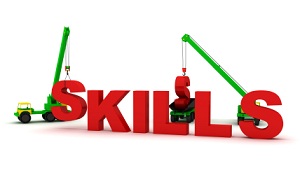 While the CHRO is a critical stakeholder in determining the future of any organisation, there seems to be a widening gap between what companies expect CHROs to bring to the business and the skills and knowledge that candidates in the talent pipeline display.
In a recent report,
Learning to Fly
, Aon Hewitt interviewed 45 CHROs from across the globe and uncovered five areas future candidates need to develop to be successful in this highly demanding role.
1. Understand the board's and the CEO's expectations
Since the board and CEO set the strategy for the organisation, it is important for CHROs to provide adequate support with regards to human capital. However, this role is not just there to follow orders from above and should also point out strategies with negative human resource repercussions.
The CHRO should advise the CEO about individuals and teams within the organisation to build agility and adaptability amongst the workforce. They must also ensure all HR policies are forward looking and in touch with recent industry trends.
"Every CEO I've ever worked with has said they want their HRD and CFO to be on either side of them," says Padraig O'Sullivan, managing partner of executive transition consultancy, O'SullivanField. "So how the CHRO works with the CEO is an important part."
2. Work successfully across the c-suite
The CHRO must also be able to manage different agendas and conflicts between others in the c-suite. It is their role to provide advice about CXO performance to the CEO while acting as both a coach and sparring partner to their peers. Building good relationships, maintaining trust and giving objective feedback are all essential qualities for any CHRO.
"[One] mistake is not understanding or not taking time to understand the key stakeholders … the head of sales, the head of marketing … [and] what they need from HR as a function," O'Sullivan says.
3. Build relationships outside of the company
Those in the CHRO role are also expected to be the voice of the organisation to the outside world. They will need to build and maintain relationships with government agencies and other industry bodies which are beneficial to the business interests.
Networking with peers is also essential since this allows for better upskilling as ideas can be bounced off and discussed with others who are in similar roles within the industry.
4. Adapt the HR strategy and reprioritise HR programs
As organisational demands evolve, the CHRO must be able to adapt their strategies to fit in with these new requirements. This means those suited for the role will be experienced in change management. The use of data and analytics is also advised.
While the CHRO should build up a strong team, align it to the organisation's goals and demand top performance from all members, they will ultimately take responsibility for the team's success or failure.
"[CHROs should be] assessing their own function and their own HR team. Is my HR team delivering what we're supposed to deliver and if not why is that?" O'Sullivan says.
5. Build the necessary soft skills and behaviours
Finally, soft skills are becoming more important for those within the CHRO role. This includes:
Quick decision making
Having a learning mindset
Resilience under pressure
A CHRO is also expected to use these to model the behaviour of others within the organisation. For those without these necessary soft skills, it is possible to build a team with complementary skill sets to make up for this absence.
Related stories:
Making your mark: surviving the first 100 days in a new CHRO role
Why leaders must be 'SMART' to succeed
Four skills separate mediocre HR managers from the best