Pregnant migrant workers in Asia face discrimination and risk being deported, a study finds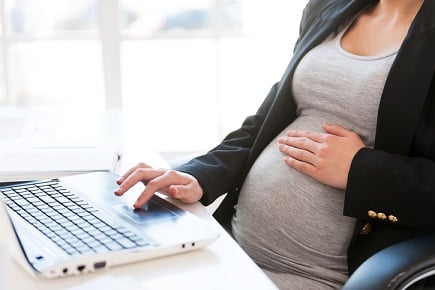 Female migrant workers in parts of Asia face discrimination and risk being deported if they become pregnant, research has found.
Those who work in factories are forced to undergo regular pregnancy tests, according to the Fair Labor Association (FLA) headquartered in US.
The report states that Malaysia, the largest destination for migrant workers in Southeast Asia, has the most restrictive environment for female migrants.
They are required to take a pregnancy test prior to departure from their home country and subsequently on an annual basis. A worker found to be pregnant is immediately deported at her own expense.
To avoid deportation, many choose to work illegally. In such cases, employers often ignore labour laws and employee abuse is common.
Other countries quoted in the report are Taiwan and Thailand.
While Taiwan bans pregnancy testing and prohibits the termination of pregnant workers, it provides no legal status for their children. Workers are therefore forced to choose between returning home or abandoning their children to keep their jobs.
Pregnant workers from Myanmar, Laos and Cambodia are eligible for pre- and post-natal care in Thailand, but pregnancy tests are part of a general medical exam in work permit applications, reported Reuters.
FLA called for an end to pregnancy discrimination and urged countries to scrap laws that allow or encourage pregnancy tests as a condition of employment.