Is it time to switch off the web cams and take a break? One SVP believes it's essential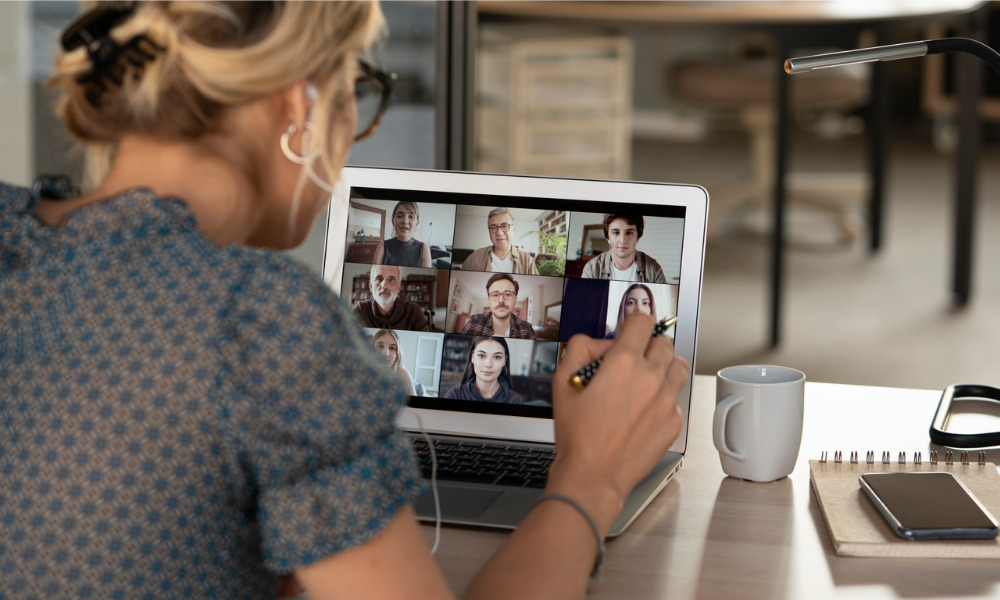 Feeling overwhelmed? Can't seem to concentrate in your Zoom meetings? Fighting the urge to turn off your web cam and have a lie down? You could be suffering from meeting fatigue.
The pressures of the pandemic meant that employers had to switch to remote set ups overnight – and while this definitely saved the day for many businesses, it also led to a culture of burnout. Employees feel like they have to be constantly 'switched on' – that in WFH set ups workers had to make themselves available at all times – which is incredibly toxic. This in turn led to extreme mental health issues, one of which is meeting fatigue.
Why do we find online meetings so draining?
It's not as if meetings are a new phenomenon. Before the advent of remote work, employees had regular meetings – be it in the boardroom or a brainstorming group or just a one-to-one. However, these meetings were few and far between – maybe once or twice a week. Now, with everyone working from home, employers are more anxious to check in with their people daily. Whether it's to check on productivity or gauge morale, our online meetings have skyrocketed.
Read more: ILO expects jobless workers to exceed 200 million this year
Online meetings are also much more taxing on the cognitive system than in-person ones. When we're online, we're conscious that everyone is looking at us – that we're all sharing one screen. We're also more inclined to start looking at our own reflection, something that is exhausting and draining.
The adverse effects of too many meetings
Research from Cisco found that 81% of knowledge professionals and executives experience physical ailments at the end of each day after long video meetings. Back to back calls and a lack of work-life divide has led to overwork. Something that Aruna Ravichandran, SVP at Webex by Cisco, believes HR has a duty to stamp out.
"When asked what would reduce video meeting fatigue, two key areas were dominant: culture changes around meetings and better meeting technology," she told HRD. "At a strategic level, the recommendations fall into two categories: changes to company culture and improved meeting technology. The top three suggestions include adjustments to meeting culture including reducing back-to-back meetings (42%), five-minute buffer between meetings (33%), and meeting-free days (27%).
"All of the other recommendations fall into better meeting technology: the ability to stand up and move around (37%), removing unwanted background noise (24%), non-verbal participation such as chat, gestures, or polls (24%), virtual backgrounds (22%), better camera locations and improved microphones (19%), hand-off meetings between devices (18%), and, lastly, the ability to personalize their video meeting solution."
Looking at the data, it's clear that culture plays a huge role in the rise of meeting fatigue. Look at your internal values – are you promoting micromanagement? Or are you a fan of innovative entrepreneurship? At Hootsuite, chief people and diversity officer Tara Ataya told HRD that they insist on one notification free week every year – something that's really helped mental wellbeing.
Read more: Remote working: How to establish a continued sense of belonging
"Our Wellness Week initiative was born out of recognition that often when employees take vacation, they can feel the need to check notifications or spend time cleaning up their inbox while they are off in an effort to avoid hours 'catching up' upon their return," Ataya told HRD. "While we take every effort to avoid this, such as implementing work-life harmony policies, we know that it can be unavoidable and wanted to make sure that all employees enjoyed a notification-free week off each year - no questions asked. With all employees unplugging together, we're able to ensure that employees can forgo the need to check notifications and come back from vacation with a clean slate and clear inbox."
Ask yourself, does this really require a meeting?
As HR leaders, communicating is part and parcel of our jobs. Everyday we're tasked with rolling out new information to teams all over the world – and though it might seem easier to hop on a video call to discuss updates, please don't overdo it. Before you schedule a Zoom call, ask yourself – does this issue really require a meeting? Or will an email suffice?
Trust me – your people will appreciate the gesture.