The courier will onboard 10% more seasonal workers amid e-commerce boom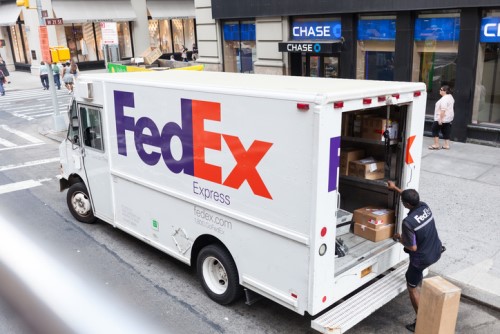 FedEx, the US-based multinational delivery service, is gearing up for the holiday season by hiring additional workers and ramping up operating hours.
The company is targeting 55,000 seasonal recruits for 2018, which is 10% higher than last year's, on top of 425,000-plus workers who handle deliveries year-round.
FedEx will also expand the work week for ground-shipping operations to six or seven days during the holiday period.
The courier expects to see a spike in package deliveries during the fourth-quarter shopping season as buyers rely increasingly on online shopping sites. But the company has observed that "the rise in demand for e-commerce goes beyond peak".
"It's a year-round phenomenon," said Raj Subramaniam, executive vice president and chief marketing and communications officer at FedEx.
A decade ago, FedEx's record volume was 12 million shipments on a single day. Fast forward to 2018 and the courier sees an average of 14 million shipments per day.
"FedEx anticipated early on that the growth of e-commerce would significantly increase demand throughout our network," said Subramaniam. "[We] underwent a transformation by opening new facilities and investing in highly-advanced technology and innovations."
These investments, he said, have resulted in "the most automated network in industry".
"This expanded capacity and increased efficiency will create margin and profitability benefits at the same time that FedEx Ground capital investment will be decreasing," Subramaniam said in a Post & Parcel report.