There is in-fighting between conservatives and liberals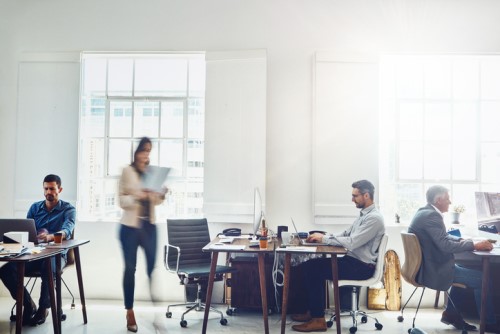 More than 100 Facebook employees have reportedly formed an online group to protest against the tech company's "intolerant" stance on opposing political ideals.
The group FB'ers for Political Diversity was formed after senior engineer Brian Amerige posted on Facebook's internal message board last week about the company's intolerance of conservative views.
"We are a political monoculture that's intolerant of different views," Amerige wrote. "We claim to welcome all perspectives but are quick to attack – often in mobs – anyone who presents a view that appears to be in opposition to left-leaning ideology."
Amerige added in his memo that the aim of the initiative is to promote ideological diversity within the famously liberal company.
The formation of the internal group has angered other Facebook employees, who claimed that the posts were offensive to minorities.
Some have even submitted complaints to their managers about FB'ers for Political Diversity but were told that the group had not violated any of the company's rules.
Bertie Thomson, a spokesperson for Facebook, pointed to the company's policy on promoting workplace diversity.
"On Day 1 of Facebook's new hire orientation in Menlo Park, everyone hears from our Chief Diversity Officer about the importance of diversity and how to have respectful conversations with people who have different viewpoints," Thomson said.
This is not the first time Facebook has had a difficult time dealing with opposing views from its employees.
Another online group called Facebook Anon became popular as a hub for conservative, pro-Trump employees during the 2016 presidential election. It was shut down after the chat group was allegedly used to harass people.
Related stories:
Facebook announces new paid leave
Senior exec returns to job despite racist slur