Workers at the ex-Fortune 500 company in China are going unpaid and facing sudden layoffs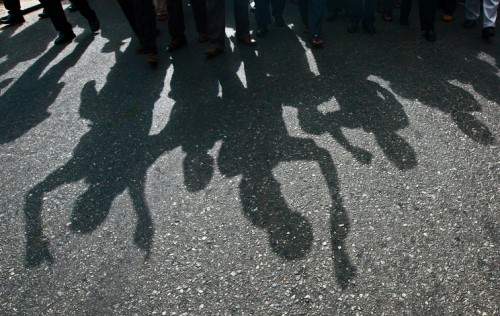 Staff at an ex-Fortune 500 company in China have gone unpaid for two months and over half of the 30,000 workforce may be let go following an alleged financial scandal involving its chairman.
The scandal has left CEFC China Energy in shambles – staff have been offered severance packages and given a deadline of one day to accept them.
Since investigations by regulatory authorities came to light early this year, the company has been scrambling to sell its assets and clear its debts.
Besides the sudden staff cuts, employees will also lose other company benefits such as preferential rental rates for apartments.
For those who are still with the firm, a growing unrest is spreading among them.
Attempting to remain optimistic about a turnaround, these staff are seeing a pile-up of paperwork, according to employee interviews by Reuters.
Employees who have declined severance packages will have to wait for results of the company's final status. The outcome will be determined by its creditors and the government.
Suspicions of a shakedown had first surfaced in early March, when staff realised a sudden change in their roles.
Creditors were seen descending into CEFC's offices, where they stayed for a month to check financial documents.
Staff were simply told "to serve" the creditors and be compliant to their requests. This had escalated to a sit-in by creditors in April looking to claim debts owed to their clients.