An employment law specialist and partner highlights the key things HR professionals need to be aware of in 2015.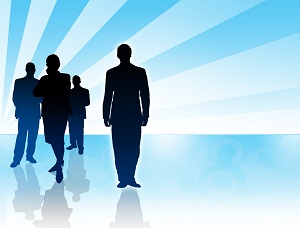 Employment law changes: what you need to know
An employment law specialist and partner highlights the key things HR professionals need to be aware of in 2015.
It's a big year in the Singapore employment law landscape, with a number of legislative changes coming into effect yesterday.
Clyde & Co legal director and employment law specialist
Julia Yeo
spoke with HRD Singapore about some of the key recent developments employers need to be aware of.
Yesterday, amendments to the Industrial Relations Act came into effect, allowing greater union representation for professionals, managers and executives (PMEs).
"Rank-and-file unions which have been granted recognition by an employer may now represent that employer's PMEs collectively on specific industrial matters, on bargaining for collective salary agreements and they can also represent PMEs in any re- employment issues," Yeo said.
"Senior management and specific categories of executives - such as in-house counsel, those with access to highly confidential information and those whose work has important strategic impact on the company - are however not entitled to collective representation."
Some changes to the Employment Act also came into effect yesterday, with the first round of changes coming into force on 1 April last year.
Overall Act changes included the extension of Part IV protection to more employees, including the raising of the salary threshold for non-workmen (such as clerical and service staff) from $2,000 to $2,500 per month, capping overtime pay at a salary level of SGD 2,250 to help employers manage their business costs.
Further amendments were also made enabling greater protection for PMEs, ensured union representation for transferred employees, protection against excessive deductions to workers' salaries, shorter eligibility periods for retrenchment benefits, and stricter enforcements against employers who fail to pay salaries.
But Yeo said possibly the most important aspects for employers to be aware of included changes to the Harassment Act, enforcement of the Fair Consideration Framework, and enforcement in terms of the Fair Employment Practices.
The Protection from Harassment Act came into effect in November last year and established statutory protection from harassment and anti-social behaviour, which includes cyber-bullying and stalking.
Yeo said the Act's scope is cast wide by open-ended definitions, no restriction on physical space or location and all-encompassing in terms of the form of harassment; whether it's words, behaviour, pictures or any other means of communication.
"Although it is not employment-specific legislation, the Act uses a number of workplace scenarios to illustrate what constitutes harassment," Yeo said.
"It is important that employers review their existing anti-harassment/violence policies, and internet and social media policies, and that they educate employees on what conduct is unacceptable within the workplace."
Another key thing for employers to note was stricter enforcement of Tripartite Guidelines on Fair Employment Practices, she said.
According to the guidelines, job advertisements should not stipulate criteria such as age requirements unless specific attributes are necessary for the job, in which case the reason for the requirement should be stated, she said.
"There has been greater emphasis recently on the vigilant enforcement of the guidelines.
"The Ministry of Manpower has imposed various penalties for non-compliance, such as the immediate removal of offending job advertisements, making a public apology and the curtailment of work privileges, such as a bar on work pass applications."
Another important change to be aware of was the introduction of the Fair Consideration Framework, she said.
"It seeks to promote the hiring of Singaporeans and ensure staff development practices are transparent, based on merit and do not discriminate against Singaporeans."
Employers submitting Employment Pass applications for foreign employees must first advertise their job vacancies on the national Job Bank at least 14 calendar days before they can proceed with their application. The advertisement must be open to Singaporeans and must comply with the Tripartite Guidelines on Fair Employment Practices.
The myriad of changes signified a shift in the official attitude towards employee rights and employee protection, Yeo said.
"We can expect to see more employee-friendly legislation in the future, as well as employers being held to task if they fail to follow fair employment practices."