Despite a slowing economy, workers in Singapore remain optimistic about their year-end bonus and salary raises, according to a new survey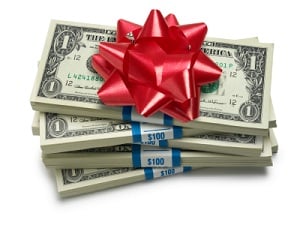 According to the latest Randstad Workmonitor report, employees in Singapore remain one of the most optimistic about receiving year-end bonuses and salary increases, despite the slowing economy and retrenchments in certain industries.

Sixty-eight per cent of workers surveyed in Singapore said they are confident that they will receive year-end bonuses while another 58% said that they expect to receive an increase in their salary in the coming year.

This is much higher than the global average of 49% for a year-end bonus and 53% for a salary increment, said the report.

Women employees were also much more confident about a year-end bonus than their male counterparts with 73% saying they were optimistic while only 63% of men believed the same, they said.

"Where millennials aged 18 to 34 are concerned, 71% expected a salary increase, compared with only 51% of their older peers aged between 35 and 54," added a report by TODAYOnline.

"While it remains to be seen how generous organisations are with regard to rewarding their employees this year, it is crucial for these companies to consider the importance of keeping their employees happy," claimed Michael Smith, managing director for Randstad Singapore, Hong Kong and Malaysia.

"Research has shown the cost of replacing an employee can surpass the cost of a raise and bonus by many multiples," he added.

Workers in Hong Kong placed greater emphasis on their salaries with 67% saying they expected a raise compared to 60% who expected a bonus.

However, Malaysian employees remained the most optimistic with 77% expecting a bonus and 74% expecting a raise.

"It is interesting to see that despite the weaker economic climate, employees in Singapore, Hong Kong, and Malaysia have remained very confident about their remuneration," said Smith.