Additionally, low-wage government workers will be offered a built-in wage increase starting from next month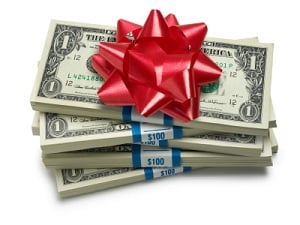 The Public Service Division (PSD) has announced it will be paying a mid-year annual variable component (AVC) of 0.45 months to all civil servants.
This is slightly lower than the 0.5 months offered last year as a result of a weaker economic outlook and slower employment growth this year. In 2015, the government also offered a one-off payment of $500 for the SG50 celebrations.
In a media release yesterday (14 June), the PSD unveiled details of a built-in wage increase for low-wage workers. Grade IV and V civil servants in the Operations Support Scheme will be given $20 and $25 more per month respectively.
"This will be in addition to their annual increment in 2016. It signals the government's continued commitment to help raise the salaries of low-wage civil servants," the PSD said.
While the amounts offered was less than those stated in the
National Wage Council
's (NWC's) low-wage guidelines earlier this month, the PSD noted that civil servants already earn more than the $1,100 per month mentioned in the NWC recommendations.
In total, around 1,500 civil servants will benefit from the built-in wage increase, which was decided after the government consulted with the public sector unions.
Both AVC and built-in wage increase will be paid next month.
The year-end AVC for civil servants will be decided later on after taking Singapore's economic performance for the second half of 2016 into account.
National Trades Union Congress
(NTUC) assistant secretary-general Cham Hui Fong told
Channel NewsAsia
that the additional payments were a fair reward for the dedication and contributions of civil servants.
"We are also heartened that the government took into consideration the NWC recommendations to sustainably uplift the incomes of our lower-wage workers."
"Moving forward, the labour movement and the public sector unions will work closely with PSD and relevant government agencies to press on with re-skilling efforts as well as job redesign to raise productivity; and more importantly, help workers to progress in their careers."
Related stories:
Pay rise for low wage workers approved
Company gives six-figure Christmas bonus to every employee
Transport firm gives go ahead for first class benefits package