The online backlash and resulting termination offer a lesson in social media policy that HR practitioners can take heed of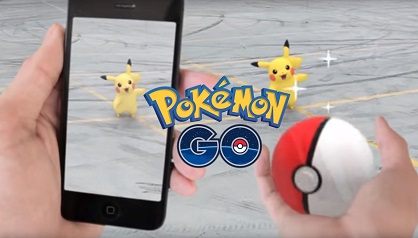 A local property portal, 99.co, has fired one of its employees after receiving complaints of "rude behaviour" on social media.
The employee, Sonny Truyen who is from Australia, had been working with the firm for only one week when he posted the rant on Facebook. In it, he complained about the fact that Pokémon Go – a popular mobile game – was not yet available in Singapore.
"You can't f***ing catch pokemon in this piece of f***ing s*** country," he wrote.
The post and later comments sparked anger amongst social media users who found where he worked and notified his employer.
Truyen was fired yesterday (11 July) with the CEO and co-founder of 99.co Darius Cheung issuing a statement through the company's official blog.
"We are a proud Singaporean company and do not condone such language or behaviour, hence we have since terminated his engagement once the incident came to light," he wrote.
"I apologise on behalf of 99.co, we pride ourselves to be a principled company that celebrates values like diversity and equality. We take responsibility for the public behaviour of any employee or consultant affiliated with us as a reflection of the company."
When judging how to react to social media use, especially with regards to more controversial opinions, employers can dismiss workers in certain situations,
Julia Yeo
, employment law specialist at Clyde & Co, told
HRD
.
"If the post is done outside office hours, and intended for a private group, the employer should not interfere," she said. "However if an inflammatory post becomes public inadvertently, there may be grounds for dismissal on the basis of conduct damaging to employer's reputation."
Cheung, in his blog post, called upon Singaporeans to beat back the resentment felt by an increasing number of foreign workers.
"For a small nation like Singapore, growth is the only way to survive and the truth is we need foreigners to join us as much as the foreigners enjoy becoming part of us," he said. "It is within our power as citizens and residents of Singapore, to nip this at the bud and reverse the trend."
Truyen also issued an apology through online news site,
Mashable
.
"It was a **** move on my behalf and a very big error in judgment to negatively label an entire country over Pokemon. It was very wrong of me to rage like that."
However, he said he was disappointed to see the lengths people went to attack him without giving him the chance to make amends.
"I've parted ways with 99.co and would appreciate it if everyone could stop the witch hunt there and leave them alone, bombarding them with threats isn't helping," he added.
Related stories:
When can you dismiss an employee for social media use?
Social media storm after employee refuses to wear heels
Racist video sparks worldwide retraining at Apple