HR professionals across Asia are ramping up efforts to create an amazing employee experience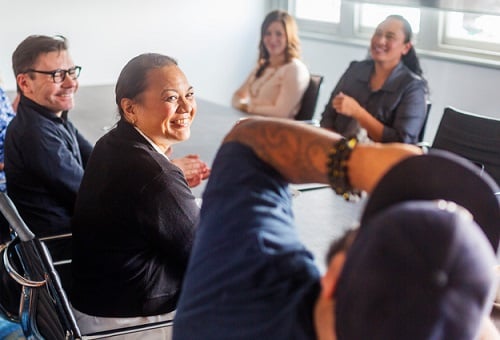 As the battle for talent heats up across Asia, HR managers are focusing on improving the 'employee experience' at their workplaces.
An annual study by HireRight, a background screening solutions provider, found that 77% of organisations in the region are looking to bolster their teams with increased hiring.
Almost half (49%) of APAC employers surveyed indicated a desire to create a positive corporate culture, an increase of 10% from 2017.
Forty-six percent of respondents are focused on improving employee training programmes, a 4% gain, and 48% on developing leaders within their organisations, also up 10% from the previous year.
The report also highlights a renewed focus on candidate experience, with a third (39%) of organisations indicating that they were planning to improve the candidate journey holistically from application through to onboarding – a significant increase from 26% in 2017.
However, with ambitious growth comes increased risk. According to the 2018 report, three-quarters of employers have uncovered issues with job candidates through background screening that would have otherwise gone unnoticed by their organisation.
The most common discrepancies were found in previous employment records (74%), educational credentials (48%), and criminal histories (33%).
"Background screening can play an essential – and perhaps often overlooked – role in augmenting an organisation's candidate and employee experience," said Steve Girdler, managing director of EMEA and APAC at HireRight.
"On one hand, ensuring a seamless and convenient screening experience will help position brands positively in the eyes of potential hires.
"At the same time, a robust and consistent approach to screening and re-screening for existing employees – regardless of seniority or nationality – will help build a safer and fairer working environment for all."
The report also found a continued lack of consistency in screening standards for senior executives, with over a third of respondents admitting that senior-level candidates had to go through fewer tests and interviews as compared to fresh recruits.