Recent research looks into what contributes to staff burnout and offers advice to HR about how to tackle this complex issue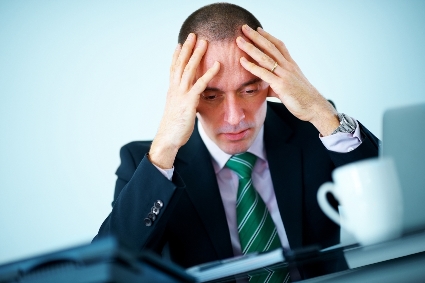 The primary cause of employee burnout is a mismatch between the individual's unconscious needs and the "opportunities and demands of the workplace," according to recent research

In the report, titled Motivational Incongruence and Well-Being at the Workplace: Person-Job Fit, Job Burnout, and Physical Symptoms, authors Veronika Brandstätter, Veronika Job, and Beate Schulz of the University of Zurich surveyed around 100 fulltime employees.

They revealed that motivational incongruence – defined as the "person-environment misfit between an employee's motivational propensities and the demands and opportunities their job offers them" – was the biggest cause of burnout.

This was caused by a mismatch in two important workplace motives: affiliation (the need for positive personal relations) and power (the need to be a decision-maker and manage others).

Examples of motivational incongruence included an outgoing accountant who did not have enough chances to socialise due to the nature of their role and an awkward mid-level manager who was expected to lead a team but did not actually enjoy being in a decision-making role.

"A mismatch between job characteristics and either implicit motive can cause burnout, the results show. Moreover, a mismatch in either direction is risky: employees can get burned out when they have too much or not enough scope for power or affiliation compared to their individual needs," reported Science Daily.

What can HR do?

For HR practitioners, this means assessing a candidate's implicit motives from the beginning of the recruitment process and comparing this with the job's characteristics, the authors recommended.

"Another strategy could be so-called 'job crafting', where employees proactively try to enrich their job in order to meet their individual needs. For example, an employee with a strong affiliation motive might handle her duties in a more collaborative way and try to find ways to do more teamwork," they said.

Lastly, the authors suggested expanding how HR uses data analysis, expanding from the individual to the unit or even the organisational level.

This will be an important strategy, "especially in planning and evaluating interventions toward an optimal placement of individuals in line not only with their capabilities, but also with their basic and psychological needs," they said.