Employees share their top picks for the best employers in South East Asia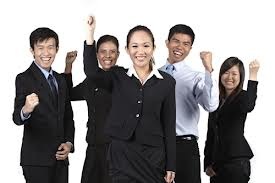 Big banking wins big in HRD's second annual Employer of Choice Awards.

J.P. Morgan was awarded the gold medal in the large (500+ employees) category while oil company Shell Eastern Petroleum and luxury hotel Marina Bay Sands, claimed the silver and bronze medals, respectively.

Speaking to HRD, Ong Wei Han, senior country business manager at J.P Morgan Singapore, shared his insights on what this accolade means for their organisation:

HRD: What does this award mean for you personally, and the company as a whole?
Ong Wei Han: It emphasises why I'm so proud to work for J.P. Morgan. As a firm, we really look to do the right thing, not just for our clients, but also for our people. We have long understood that a successful business requires exceptional talent from multiple backgrounds and cultures, in the markets where we live and work. As our ideas and policies continue to evolve, we are definitely on the right track, as reflected by this award.

HRD: What do you put your success in these awards down to? Is there anything you can highlight that you believe might have connected particularly well with employees?
OWH: J.P. Morgan has an exciting, fast-paced environment and culture to work in. We place a lot of emphasis on creating a work environment where people are valued for who they are. The focus on diversity and inclusion, as well as on health and wellness, are important investments we make in our work environment. This is complemented by a wide range of internal development programs and internal mobility opportunities to fill in new roles. Our people can grow their careers and develop their skills with us over a long period of time across a wide range of businesses and geographies.

HRD: What would you classify as your biggest people-related challenge?
OWH: The depth of the talent pool and wide variety of skillsets across Asia-Pacific makes it more important than ever that we continue to work on attracting the best and the brightest to begin and continue their careers with us. One common misconception is that we only focus on attracting traditional business students. Actually, we look across a much wider spectrum of students – from business to arts to engineering, science and technology – because the breadth of our business requires diverse skills and expertise.

HRD: J.P. Morgan is a global company. What does that mean for the HR function – is this helpful to have connections globally? Does it help that you are a well-known brand?
OWH: Having global connectivity and access to networks that cut across businesses and markets enables us to tap into fantastic resources and a diverse range of experiences and expertise within our own HR function. The brand is incredibly strong and valuable in attracting talent to the company. Currently, an area of focus for us is making sure that we continue to effectively communicate the exciting opportunities presented by our company, and this industry – financial technology [known as Fintech] is a good example.

HRD's survey for the Employer of Choice Awards was conducted online early this year with more than 1,000 respondents from 111 companies participating.

"We posed a range of questions to employees, asking about everything from their satisfaction with current remuneration through to leadership effectiveness within their organisation. Importantly, these awards were voted on not by HR professionals themselves, but by the people within their organisation," explained Iain Hopkins, editor of HRD.