The company has reached out to the man's family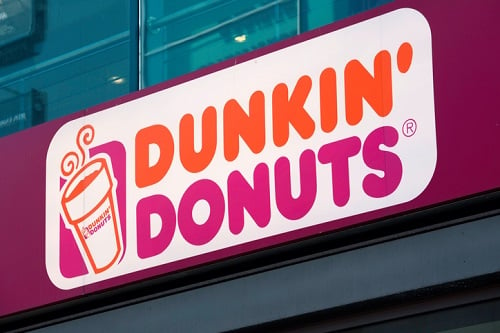 Dunkin' – formerly known as Dunkin' Donuts – has sacked the store workers seen on video dumping a bucket of water on a homeless man. Footage of the incident at a New York store has gone viral.
"We were extremely disturbed by the behaviour of our employees captured in the video," said Kimberly Wolak, chief operating officer of the group that owns the store.
The incident "not only violated our written policies, but goes against our core values as an organization – which include creating a welcoming and hospitable environment and treating everyone with dignity and respect," Wolak told USA Today.
The video shows Jeremy Dufresne, who reportedly struggles with schizophrenia and lives out on the streets in Syracuse, stopping at the store to stay warm and charge his phone.
A Dunkin' employee was recorded saying, "How many times have I got to tell you to stop sleeping in here?" before launching into a tirade and threatening to call the police. Another person could be heard laughing.
Dufresne, who clarified in reports he was only resting his head on a table, was shocked when the employee doused him with a bucket of water.
"He probably had some personal problems of his own and needed someone to talk to. And he took it out on someone else, like me," Dufresne told Syracuse.com.
A GoFundMe page has been set up by netizens to help Dufresne. Dunkin' has also reached out to his family.
That poor guy. You never know what someone is going through in life. 😔 ☹️☹️!!!SYRACUSE, NY Dunkin' Donuts. This shouldn't happen to people. No one deserves to go through this in life. (I did not record this video, I just posted it, therefor it is not me who is laughing) Here's a go fund me of $150 to get him a new set of clothes and a meal and phone charger!!! https://www.gofundme.com/man-sleeping-at-syracuse-dunkin&rcid=r01-153839668215-c35ae183d8e54db1&pc=ot_co_campmgmt_m

Posted by Samuel Breazeale on Sunday, September 30, 2018