Singapore HR leaders need a solid social media strategy in place to cope with situations like the recent Singtel controversy, an employment law expert warns.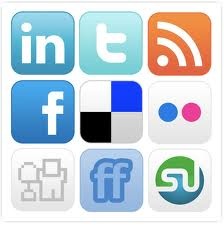 Last month telecommunications giant Singtel was forced to apologise to its rival, after the leak of an alleged directive by marketing agency Gushcloud to bloggers to vilify rival companies M1 and Starhub.
The directive, written by a Gushcloud employee, included instructions to online influencers to complain about the other two telcos' services or network connections.
It was circulated online, which prompted M1 and StarHub to take up the matter with Singtel and the Infocomm Development Authority of Singapore (IDA).
Clyde & Co legal director and employment law specialist
Julia Yeo
said the controversy served as a timely reminder for HR leaders to think about the various ways in which social media can affect their company.
"Because people are so much more active on social media and online [generally], there is a trespass into the employment sector in terms of situations such as between colleagues, the employers themselves, or perhaps even the clientele or customers that they are facing," Yeo told
HRD Singapore
.
Accordingly, employers must take a more proactive look at employee social media interaction, she said.
"They need to look at reigning in employees and getting them attuned with how to handle online criticism, online commands, and even things like online advertisements, like the Singtel case."
The best way to do this is with a codified social media strategy.
"I cannot overemphasize the importance of having social media policies in place. Firstly, to write the policy, because that helps you to think through what is the company's view on how employees interact with each other on social media, or with the outside world. Secondly, once you come up with the outline of the policy, you can then think about how you are going to implement it. This might be in terms of training, or a toolkit [and deciding] whether you need to upgrade your internal systems, and of course having a trained team that can handle the PR issues arising from this."
Social media misuse could result in online backlash and reputational damage, as was seen in the Singtel case, she said.
"I think the recent examples show us that the intangible damage is far greater than the financial aspect. Reputational damage, and the fact it can go out of control – I think that is the scary part for employers and companies at large.
"This is an area companies must think about. They must take a proactive stand on their social media policies."