'If we've learned anything in the last four months, it's the importance of resilience and flexibility,' one CHRO advises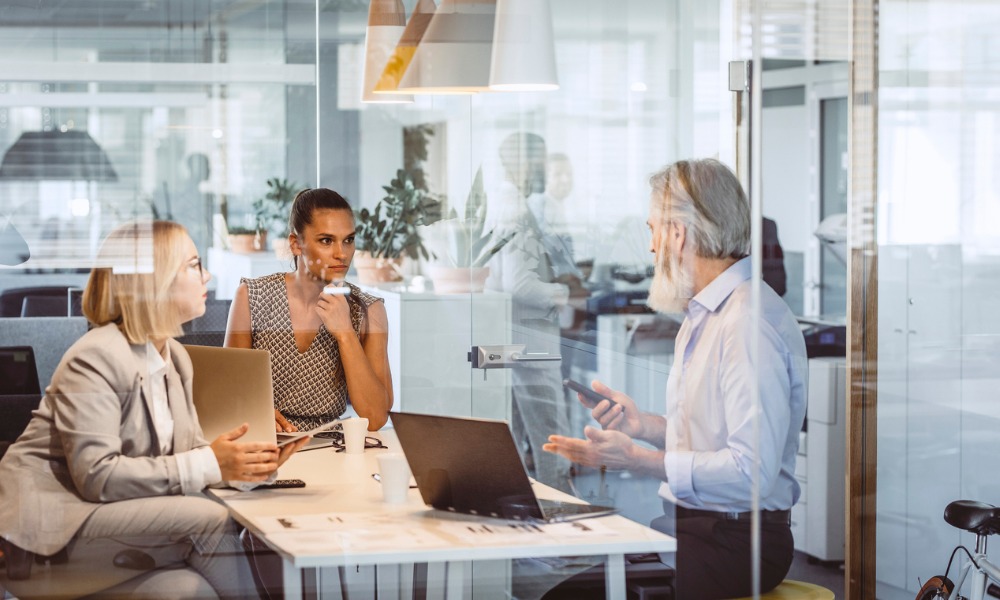 When the COVID-19 pandemic hit, there was simply no HR playbook for dealing with the crisis – yet there was an expectation for HR to adapt quickly as others adjusted to a new working reality.
"If we've learned anything in the last four months, it's the importance of resilience and flexibility in the HR function," said Sharon Patterson, CHRO at HR consulting firm Lee Hecht Harrison, in an interview with HRD.
"Any projects or initiatives, kicked off at the beginning of 2020, quickly went on the backburner as the COVID-19 pandemic took centre stage and became everyone's immediate priority," she said.
A recent survey by Gartner found that the traditional three-year strategic plan of most companies is being replaced by a more agile approach– planning is now occurring quarterly.
Read more: COVID-19: HR & the rise of our 'new normal'
Throughout all the changes, HR leaders have kept their finger on the pulse of the business and the workforce; most especially now, as companies reset their operations under the 'new normal'.
"Many organisations have entered the recovery phase and are focused on stabilising the business and restarting activity," said Mark Whittle, vice president of advisory in the Gartner HR practice. "HR leaders will play a critical role during this period."
But Whittle also identified key issues that still hamper growth for HR leaders: from preparing managers to lead remote teams "over the long haul," to preserving company culture, to keeping workers motivated in a cost-constrained environment.
In the Gartner survey, the changing priorities of HR leaders in 2020 reflected the changing dynamics of the profession in the face of crisis. These new priorities include:
Preparing the business for permanent workplace changes after the pandemic
Developing employees' skills and competencies especially in critical areas of the business
Promoting dialogue between managers and employees as part of an "open source" change strategy
Fostering organisational trust, demonstrating commitment to workers and building the right capabilities (skills, tools, resources)
Supporting leaders at the personal, team and institutional levels
"Organisations need resilient leaders more than ever," Gartner said.
'Hitting reset'
The challenges of the pandemic have become a defining moment for HR leaders, and many are finding reason to be hopeful.
While the world of work may have seemed upended by the drastic changes, "this doesn't necessarily mean that businesses will not return to their levels of productivity, creativity or profitability pre COVID-19," said Robert Stone, chief talent officer at McCANN, who spoke with HRD.
"Human beings tend to resist change," he said, but the new normal is an opportunity "to reimagine the impossible and shift to new ways of working and collaboration."
Alain Dehaze, CEO of Adecco, shares this sentiment: "As many countries emerge from the acute crisis phase of the pandemic, employers have an opportunity to 'hit reset' on traditional workplace practices – many of which have remained largely unchanged since the Industrial Revolution."
"The sudden and dramatic change in the workplace landscape has accelerated emerging trends such as flexible working, high-EQ leadership, and reskilling, to the point where they are now fundamental to organisational success," he said.
Empathy, for one, has become the benchmark of authentic HR leadership in the midst of the crisis.
For Patterson, the "social unrest" that came at an unprecedented level "forced HR to shift gears quickly again to move into listening mode," and reach out to employees whose "bottled-up emotions were coming to the surface in a raw and vulnerable way".
"[Such challenges] also required that HR take action quickly to address gaps in the company's policies or practices that were impeding the organisation from becoming a diverse and inclusive workplace," she said.
Read more: How has the world of work changed since COVID-19?
Growth in adversity
"As we now look to what the future holds for the business world, it is clear that HR will also need to rethink the way they view the workforce.They will need to look for new and innovative ways to reskill people and adjust the shape of their organisations in response to what the new world of work looks like," Patterson said.
With the HR practice moving away from a transactional and administrative focus to a more strategic one, training programmes in the field are also being recalibrated.
A number of online courses prepare professionals for such modern workplace challenges as "collaborative working in a remote team" or "developing cultural intelligence".
Patterson sees HR professionals as being "extremely receptive" to re- and upskilling.
"While digital and softer skills specifically are called out as most important beyond the pandemic across all markets, with 69% of workers rating this as important, a wide range of areas for re- and upskilling are identified as important areas for further training, resources and support," she said.
For people leaders, for example, these include managing remote teams (65%) and developing soft skills (63%) and creative thinking (55%).
All this could eventually change hiring within the profession. "We will assess for resilience and flexibility with every new HR hire going forward," Patterson told HRD.
"HR will need to be more adept at supporting people through a multi-faceted, multi-phased career, responding to the needs of a more virtual workforce and recognising the emotional toll of COVID-19 on the workforce," she said.