An experimental drug yielded a 'positive effect in diminishing the time to recovery'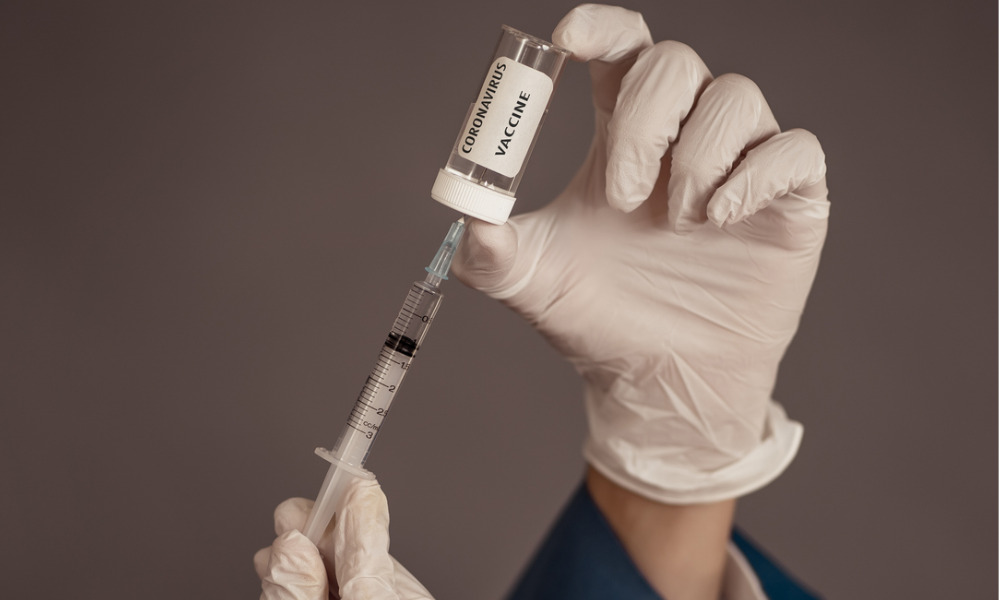 The results of a global study on patients stricken with COVID-19 are offering new hope for a possible treatment against the disease that has killed more than 200,000 and stymied the world economy.
A trial of the drug remdesivir involving over 1,000 severe cases of the coronavirus disease showed patients on the drug recuperated 31% faster than counterparts on placebo, based on results collected by researchers working with the US National Institute of Allergy and Infectious Diseases.
The median recovery time among remdesivir-dependent patients was also down to 11 days, compared with patients on placebo who spent an average of 15 days fighting the disease.
Dr. Anthony Fauci, the top infectious disease expert in the US, said the results prove the drug can "block" the SARS-CoV-2 virus that causes COVID-19. "This will be the standard of care," he said.
In a news conference at the White House, Dr. Fauci said remdesivir yielded a "clear-cut, significant, positive effect in diminishing the time to recovery."
READ MORE: COVID-19: Largest study on US healthcare workers launched
Results also suggest the drug may have an impact on survival rates. Only 8% of those who received the experimental treatment succumbed to COVID-19, compared with 11% of those who did not.
News of a possible treatment sent the business sector "roaring" in early-afternoon trading, just after Dr. Fauci expressed optimism over the preliminary results.
"This drug makes a big difference, especially if you were worried about a second wave of infections after we reopened the economy," Jim Cramer of CNBC pointed out.
Restrictions on social and economic activity – in an effort to curb the outbreak – have led to massive job cuts in the US and the global economy receding as outputs decline. Add to that the concerns over a lack of any approved treatment or vaccine against COVID-19.
The preliminary results of the remdesivir trial, however, provide hope of a less risky reopening of businesses amid the pandemic.
READ MORE: COVID-19: Baseball employees step up to the plate
More data necessary
Gilead, which makes remdesivir, clarified that more data is necessary to prove the efficacy of the drug. In early April, the company conducted its own cohort analysis of 53 severe cases who were treated with remdesivir "on an individual compassionate use basis".
"While the outcomes observed in this compassionate use analysis are encouraging, the data are limited," said Dr. Merdad Parsey, Gilead's chief medical officer.
Multiple clinical trials are underway for the antiviral drug. "Our goal is to add to the growing body of evidence as quickly as possible to more fully evaluate the potential of remdesivir and, if appropriate, support broader use of this investigational drug," Dr. Parsey said.
Experts are seeing hope in the latest turn of events. Derek Hill, professor of medical imaging at University College London, said the early results appeared promising.
"Given these extraordinary circumstances, medicine regulators may decide to provide special fast approval in the near future, provided that there are ongoing controlled studies of its safety and efficacy," he told The Guardian.
While it doesn't appear to be a 'home run' yet, remdesivir may benefit patients when used properly, according to Scott Gottlieb, a former commissioner of the US Food and Drug Administration.
"We will get better drugs but this is a beginning of our ability to start to more effectively target this virus," Gottlieb told CNN.