The outstanding employee's story has gone viral online, with the CEO saying that he has "truly raised the bar"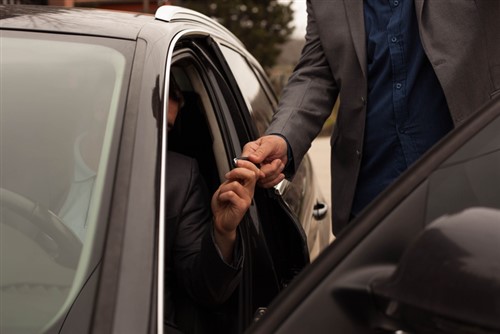 Recognition can go a long way in engaging employees. How would you show your appreciation for staff who go the extra mile at work?
One CEO at a moving company in the US gifted an employee with a car for his outstanding feat – walking over 20 miles (32km) from his house to work.
Walter Carr's vehicle had broken down a day before he started his new job at Bellhops moving company. Determined to make it to work, he decided to leave his house at midnight to trek his way overnight. It was reported that he only had four hours of sleep prior to the long journey.
Halfway through his journey he was stopped by officers from the local police department. After telling them his mission, they took him to breakfast.
At 6.30am, another officer brought Carr to his destination, the client's home, and told the homeowner about his all-night walk. Having arrived earlier than expected, he requested to rest at the house until his colleagues arrived.
They arrived soon after, so Carr declined the homeowner's offer of food and extra rest and insisted on starting the work. His new colleagues were shocked to hear Carr's long trek and thanked him for showing up, reported ABC News.
Overwhelmed by Carr's effort, the homeowner got in contact with Bellhops CEO, Luke Marklin, and set up a GoFundMe to raise money to fix his car.
After receiving the news, Marklin made his way to meet Carr for lunch and planned a surprise for him with everyone Carr met on his first day of work. The outstanding employee was given the keys to a car.
"Walter is incredible and what he did is incredible," Marklin said. "It's everything our company stands for. Walter truly raised the bar."