The move sent the industry in a frenzy, guessing the fate of the airline's workers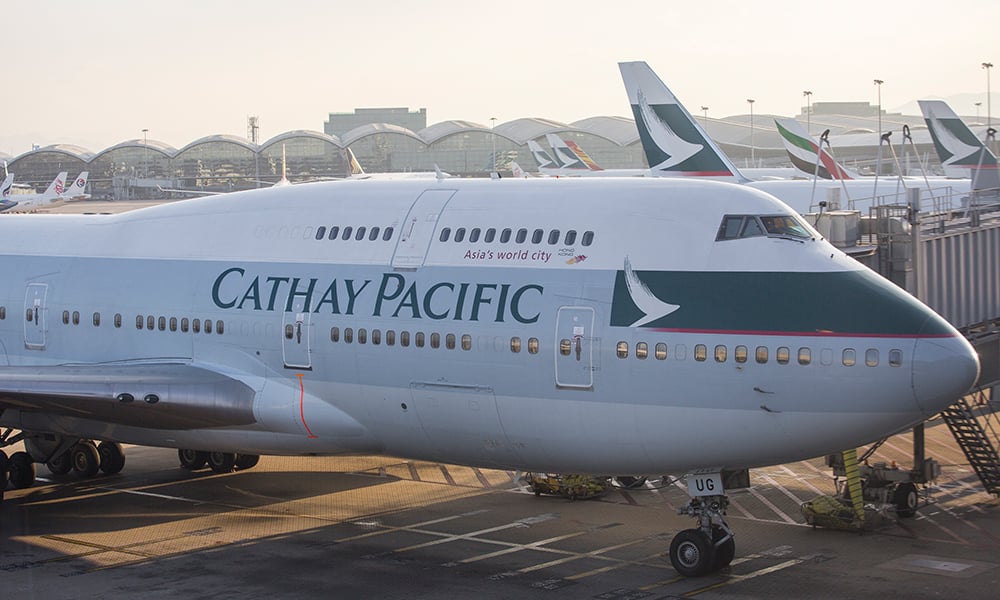 Hong Kong's national airline last week declined further government support for employees, even as the industry continues to be battered by the impact of COVID-19.
Cathay Pacific and their budget-counterpart Cathay Dragon announced they will not be applying for the city's wage support scheme anymore.
"After careful consideration, we have decided that Cathay Pacific and Cathay Dragon will not submit applications to the scheme," said Andy Wong, the airline's general manager of corporate affairs.
Despite this, Cathay's subsidiaries such as their airport and ground services business arms will continue to apply for wage support, reported the South China Morning Post.
READ MORE: Cathay Pacific to receive $5billion govt bailout
The move has sent the industry in a frenzy, anticipating the end of Cathay's current wage relief subsidies and the start of organisation-wide layoffs.
"We continue to make decisions based on the long-term interests of the company and the Hong Kong aviation hub, to protect our future and as many people as possible," Wong said.
In a memo explaining the airline's decision, chief executive Augustus Tang Kin-wing said he will provide clarity to staff as soon as they can.
"The resilience of our people has always been a Cathay Pacific trait, and I know that these uncertain times are challenging for all of us," Tang said. "I will be in a position to provide clarity to all of you once our plans have been finalised and I appreciate your patience during this period."
This is simply a sign of the times as the aviation industry grapples with the hard-hitting impact of the pandemic.
Recently, Singapore Airlines (SIA) Group announced layoffs of over 4,300 employees. Similarly, SIA had delayed the exercise for as long as they could, banking on various cost-cutting measures, alternative support for 'grounded' employees, as well as government help.
READ MORE: SIA Group to slash about 4,300 jobs
Cathay was also 'bailed out' by the HK government, and is restructuring the organisation as part of longer-term business continuity plan. Like many airlines, they're strategising how to depend on far fewer employees and flights, in an attempt to stabilise the business.
The strategy is likely due to industry forecasts that passenger traffic and business will not return to pre-COVID levels until around 2024.
Related stories