Enabling your employees to thrive at work "isn't just thoughtful business, it is smart business"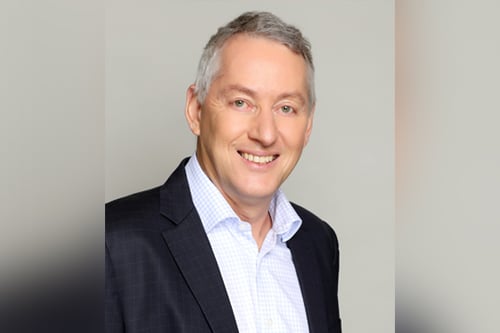 With over 50,000 employees in Asia Pacific alone, Hilton's greatest challenge in building a strong culture is its growth. One in four hotels that gets built in the region is a Hilton-branded property, so the organisation can only expect employee numbers to expand in the years to come.
Engaging employees in a burgeoning industry may seem daunting to some but the team at Hilton has found success with its latest strategy called Thrive@Hilton.
We spoke to Brendan Toomey, vice president, human resources, Asia Pacific at Hilton Worldwide who shared how enabling others is essential to have a successful engagement strategy.
Thrive@Hilton encourages employees to grow and flourish in body, mind and spirit, as well as improve their health and happiness across every area of the business – from hotel front desks to corporate offices.
Hilton worked with experts at Thrive Global to create benefits and programs that aim to make staff feel more resilient, focused and optimistic about their work.
The organisation's HR team had embarked on this journey because they believe that enabling employees to thrive in their professional and personal lives isn't just thoughtful business – it is smart business that leads to sustainable high-performance.
And the first step to a successful program? Raising awareness.
"First thing, and because this is part of our overarching employee value proposition, we needed to embed the program within the organisation," Toomey said.
"Thrive is not even one year old, so we built a rollout plan that allowed us to connect at every level of the business to help our team members understand what exactly it's all about."
This included a series of engaging workshops with its employees across the business. Toomey's team knew, however, that above all, they needed to start from the top.
"We understand that for anything to change, the leaders have to support it, so we have to help them understand what the program is all about. We make sure our leaders at the hotels and corporate offices understand Thrive's three pillars," he said.
"A lot of it is education and making people understand what we're trying to do. We're not trying to force change on anybody; we're trying to create a work environment where individuals can cherry pick what they think will help them in their personal and working lives."
The great shift
Due to the nature of Thrive, leaders have to be acutely aware about the need to be flexible – something that may be at odds with the hotel industry, where staff typically strive to provide perfect service in "stiff, starchy" uniforms and adhere to strict house rules while working.
"You can imagine in a hotel, for years and years it's all about work 24/7, with demanding customers and long hours, but now we're saying we need to be more flexible, we need to think about different work practices in our hotels," he shared.
"For instance, to say 'hey, it's okay for a non-customer facing team member to come to work in their own clothes as opposed to a uniform' – that is not an overnight shift [in mindset]."
Toomey's team enables that mindset change by communicating with leaders that they cannot lead in one limited way.
"We talk to our leaders and say… 'You need to have situational leadership. You need to be able to lead your team based on the individual's and team circumstances.' And that's going to be different by hotel, function, country, territory – you name it."
Dealing with "hard learnings"
It hasn't always been a smooth-sailing journey and Hilton has met with several challenges. Toomey shared one particular story that has become a critical lesson for the organisation's leaders.
"We had a situation where a leader denied a female team member the ability to take their daughter to school on her first day. This was because there was a massive function in the hotel that day and all that leader could think about is the need to make it successful.
"So that team member did not send their daughter to school on their first day. You can imagine how that woman felt about that – how it'll rest with her for the rest of her life," Toomey continued.
"When we explained to the general manager what they had done, they broke down. It wasn't for anything other than 'I've just got to run my business and I'm going to do it any way I can because today's a busy day'."
He added that the negative experience led to an incredibly positive outcome – that general manager is now a "guiding light of flexibility".
"There are hard learnings along the way, so we don't profess to be perfect. We profess to learn from our mistakes and use those mistakes as great reference points for why we're doing what we're doing."