The report says that unemployment rates continued to rise, with more workers made redundant and rate of re-entry dropped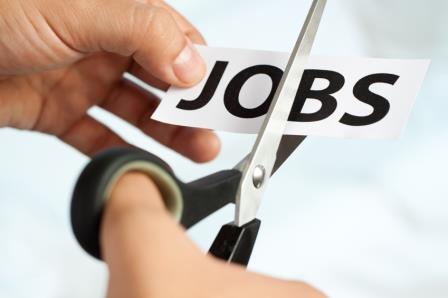 According to a report recently released by the Ministry of Manpower (MOM), unemployment rose in the second quarter of this year as layoffs mounted and re-entry into the workforce dropped.
Citing "softer economic conditions", MOM reported that 4,800 workers were made redundant, up by a more than a hundred from the previous quarter and by more than a thousand from the same time period last year.
"This was the highest second quarter redundancies since 2009," they said.
The services sector—wholesale trade, professional, and financial services—were hit the hardest at 62% redundancy.
Though some good news is to be had as a separate survey done by the
Manpower Group
said that the Services sector is looking to add to their headcount in the next few months.
Re-entry into the workforce also saw a 45% drop, down from 55% from the same time period last year.
Professionals, managers, executives and technicians (PMET) saw the most difficulty, dropping to 39% from 42% in the first quarter. Meanwhile, the numbers rose for non-PMETs from 41% to 50%.
Outnumbered
The report also showed that jobseekers outnumbered job openings, 100 to 93. Never has this happened since June of 2012, said MOM.
"The seasonally adjusted vacancies declined from 50,000 in March 2016 to 49,400 in June 2016, continuing the downtrend since March 2015," they reported.
Recruitment rates were also affected as it dropped to nearly 2%, coming close to an all-time low posted in June of 2009 while resignation rates "held steady".
Earlier this year, MOM minister,
Lim Swee Say
, said, "We are entering into a period of uncertainty."
"The job growth will slow down but we hope that the quality should continue to improve. And this would mean good jobs and better careers for the workforce," he said at the media briefing attended by
HRD
.
With the high unemployment rate in the second quarter and the bleak outlook on hiring for the fourth quarter, jobseekers may have to tighten their belts a little bit longer.