An updated program will roll out later this year, says CHRO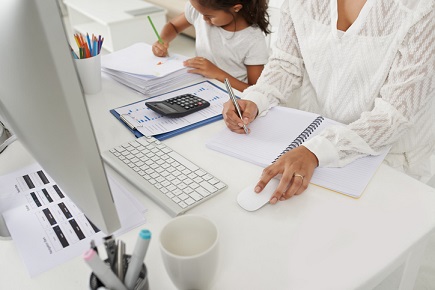 From mid-April onwards, the Bill & Melinda Gates Foundation will halve its current 52-weeks paid family leave policy and offer employees a US$20,000 taxable stipend instead.
The move follows a thorough evaluation of the three-year-old program and feedback from employees, CHRO Steven Rice wrote on LinkedIn.
In late 2015, the foundation expanded its 16-weeks policy to a full year paid leave after the birth of a child, including via surrogacy or adoption. Since then, management has monitored the program for mothers and fathers who took the leave, as well as for staffers who did not.
"We saw and heard many good things, like wonderful stories of quality family time with a new child and career development opportunities for those who took on a challenging backfill opportunity," Rice wrote.
"But we also learned the program had created some unintended consequences. We received feedback and saw in practice that a year away was more disruptive than we anticipated."
"Backfill" positions refer to temporary staff, hired internally or externally, to cover the duties of employees who go on leave.
"For example, backfill positions had a ripple effect across the organization, in some cases extending two or three layers deep," he said. "Once we backfilled the role of an employee going on leave, we often needed to find a backfill for the backfill."
He added that they found on one team, 50% of the staff was either on leave or staffed by those in backfill positions. This made the regular work of the foundation "far more difficult than expected".
Managers also feedbacked that some common challenges were magnified by the leave duration. There was difficulty in identifying and onboarding backfill talent, facilitating a sufficient transfer of knowledge, and re-onboarding returning employees – especially if teams, business goals, or individual roles changed while they were away.
"Ultimately, we concluded the 52-week leave was hindering the foundation's purpose – to maximize our ability to help people around the world live healthy, productive lives," he said.
"After careful consideration, we decided to change the policy. We want to make parental leave work for both new parents and the foundation overall, and still offer a generous and leading benefit in the US."
Currently under the US's Family and Medical Law Act, eligible staffers such as new mothers are mandated a maximum period of 12 weeks of unpaid leave.
Rice shared that the new six-month leave policy will still benefit staff, based on a "growing body of evidence" that it will deliver on key outcomes like the health and development of children, gender equality, and women's careers.
Employees already on leave or who are expecting before the new program launches are still eligible for the current 52-week leave program.