The tried and true non-compete clause is no longer a deterrent from employees being poached. One employment law expert lists down other ways companies can prevent this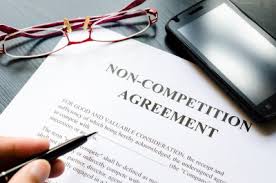 Non-compete clauses are often included in employee contracts to deter them from leaving the company and joining a competitor. Yet despite this, some employees still get poached and non-compete clauses often get challenged in court.

Julia Yeo, legal director at Clyde&Co, said that in addition to the non-compete, companies can also look into financial disincentives or loyalty schemes as options to discourage employees from leaving the company.

"However, financial disincentives which penalise employees for joining competitors by forfeiting bonuses/commissions already due to them, can still be struck down as being no more than non-competes, called by another name," she cautioned.

Generally, she added, Singapore courts recognize the validity of non-compete clauses in employment contracts as long as it is "reasonably drafted in terms of its restricted period and activities to protect a legitimate business interest of the employer".

"The Singapore Courts have to date recognised existing trade connections, goodwill, proprietary information and the need to maintain a stable work force as legitimate business interests that are protectable by non-competes," she added.

Companies can also protect other employees from being poached by former colleagues by enforcing a temporary restriction.

Additionally, she said, that companies can protect themselves by "putting departing employees on garden leave during the notice period and imposing a restriction against contacting colleagues during garden leave".

"This can either be part of the non-compete clauses in the employment agreement or in the termination agreement when an employee parts way with the company," she said.