The Singapore economy remains clouded in uncertainty following the election of Donald Trump as US President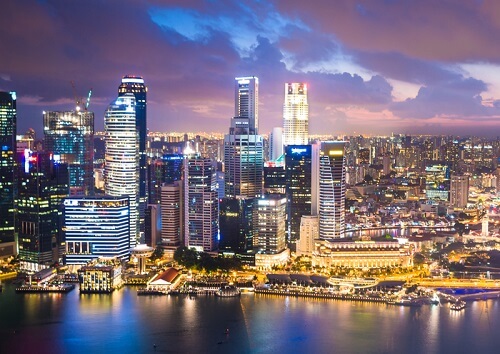 Roughly 8 in 10 (81%) employers in Singapore are not expecting to increase staffing levels during the second quarter this year, research from the ManpowerGroup revealed.

Some 13% of employers forecast an increase in staffing levels, while 5% anticipate a decrease, according to the firm's survey of over 700 employers.

"Hiring sentiment is moderate, as the market remains clouded in uncertainty with the election of [Donald] Trump as US President and the US' withdrawal from the Trans-Pacific Partnership (TPP)," said Linda Teo, ManpowerGroup Singapore country manager.

"In general, companies will definitely still need to hire but many of them lack the budget for permanent headcounts, and are thus using agency contracting as a workaround," she added.

The Net Employment Outlook (NEO) stood at +8%. Hiring intentions remain relatively stable quarter-over-quarter but decline by 2 percentage points compared to the same period last year," the report said. This rate is derived by subtracting the percentage of employers anticipating an employment increase from those expecting to see a decrease.

When grouped according to sector, only Wholesale Trade & Retail Trade employers anticipate an uncertain hiring climate for the second quarter, reporting a NEO of -1%.

According to Teo, the "high point of retail," i.e. Christmas and Chinese New Year, has ended. "Furthermore, intense pressure from online retailers and lacklustre consumer sentiment has resulted in the second consecutive quarter of negative outlooks for the Wholesale Trade & Retail Trade sector."

Elsewhere, Public Administration & Education sector employers reported the strongest hiring prospects with a NEO of +17%. Employers in the Finance, Insurance & Real Estate sector and the Transportation & Utilities sector anticipate steady hiring activity with outlooks of +16%.

At a global level, second quarter hiring confidence is strongest in Taiwan, Japan, Slovenia and India. The weakest forecasts are reported in Brazil, Italy, Belgium and Switzerland, the firm said.