Plans include doubling the monthly subsidy cap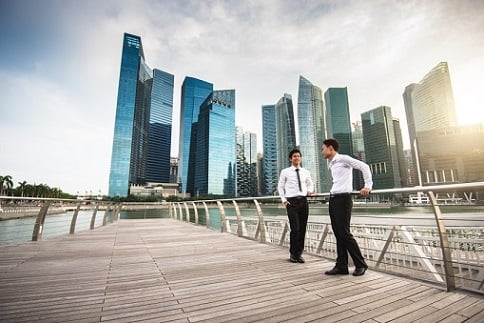 The Government will hike the monthly subsidy cap of professionals, managers, executives and technicians (PMETs) seeking to switch jobs, Manpower Minister
Lim Swee Say
said in Parliament on Monday.
The monthly subsidy cap of the Professional Conversion Programme (PCP) will double from $2,000 to $4,000, as it continues to fund up to 70% of monthly pay for those in the process of changing careers.
Employers who hire individuals 40 years and older or those who have been unemployed for more than six months will get a higher level of subsidy, The Straits Times reported. They will receive a 90% subsidy of the monthly pay at a higher cap of $6,000, up from $4,000 a month.
"At 90% wage support, we can now support mid-level jobs up to $6,700 of salary," Lim said.
According to the minister, the Government launched 36 Professional Conversion Programmes (PCP) in 2016 to help more than 1,000 PMETs switch careers and take on jobs in sectors with good growth, Channel News Asia reported.
These help jobseekers reskill and acquire the necessary knowledge and competencies to take on new careers. Some programmes include a work attachment, which enables individuals to acquire experience in the field.
Finance Minister
Heng Swee Keat
announced last month the Government will introduce an "Attach and Train" initiative for sectors that have good growth prospects, but where companies may not be ready to hire yet.
To facilitate more career conversions under the Professional Conversion Programme,
Workforce Singapore
(WSG) will work with industry partners to reskill jobseekers to take on new careers ahead of employment under the initiative.
"The key factor determining the success of Adapt & Grow, is not just how much money we put in to help our jobseekers and employers. But rather, it depends a lot on how much our jobseekers are prepared to adapt and grow, and how much our employers are prepared to be fair and inclusive," Lim said on Monday.
Heng also revealed last month plans to enhance the "Reskilling for Jobs – Work Trial Programme (Work Trial)."
"Work Trial helps Rank-and-File job seekers and prospective employers to assess job fit through a short term work stint. WSG will enhance the programme to provide for a longer trial period, especially for long-term unemployed and persons with disabilities who may need more time to assimilate in their new jobs."
Lim announced Monday the work trial programme will be extended to up to three months. "For those having greater difficulties finding jobs, we believe it's useful for them to try out the jobs and employers before taking up the jobs," he said.
Related stories:
PMET jobs help drive internationalisation as "key engine of growth" for firms
PMETs hardest hit by tight labour market: MAS