Companies from China, India, and Vietnam will lead the way, according to one recent study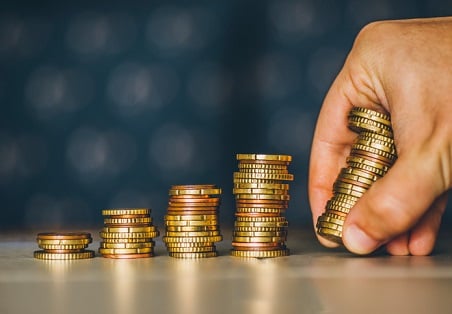 Salary budgets of Asia-Pacific firms are expected to rise at a much faster pace next year compared to 2017, a recent study by Willis Towers Watson (WTW) suggests.

In particular, the firm's 2017 Asia Pacific Salary Budget Planning Report expects budgets from China, India, and Vietnam to lead the way. The forecast comes amid expectations of steady economic growth in the region.

Meanwhile, the lower inflation projected for 2018 in two-thirds of the region's markets – at an average 3.0%, down from 3.1% in 2017 – will help individuals see a little bit more of their salary increases. Average real increases across the region will be 3.1% next year, compared to 2.8% in 2017.

Indian firms are seen to raise salary budgets by 10%. But when adjusted for inflation, the increases in real terms are seen at 5.3%, down from 5.6% in 2017.

"India shows high salary growth compared to other countries in the Asia Pacific region," said Sambhav Rakyan, WTW's data services practice leader for Asia-Pacific. "Yet, given the decreasing pattern in the year-on-year salary increases, Indian employees could very well see a single digit salary increase in 2018 for the first time since 2011. That would be slightly below our forecast."

In effect Rakyan said Indian firms will have to rethink their talent attraction and retention strategies, especially with the brightest talent in the tech sector.

In China, retail and consumer product sector salaries are projected to rise 7% in 2018, the same as those in the high-tech sector. Salary budgets in the pharmaceutical and health sciences sector are set to rise 7.4%.

"China's consumption-driven growth is arguably reflected in the higher increases in the retail and consumer product sectors, while efforts to focus on quality not quantity shows up in the higher-value add sectors such as pharma and technology," said Maggy Fang, Willis Towers Watson's Head of Talent and Rewards for Asia Pacific."

Meanwhile, the developed markets of Hong Kong, Singapore, Australia, Japan and New Zealand will see among the lowest overall increases. Australia and New Zealand's salary increases are both forecast at 3.0% - and at 1.1% and 1.2% respectively in real terms. Japan's will remain the lowest at 2.3% on average, or 1.7% in real terms.

Salary increases in Hong Kong and Singapore are both expected to average at 4.0%, but accounting for inflation, will lower the average to 1.7% and 2.4% respectively.