The e-commerce giant urges other firms to share their infection rates for a united fight against the virus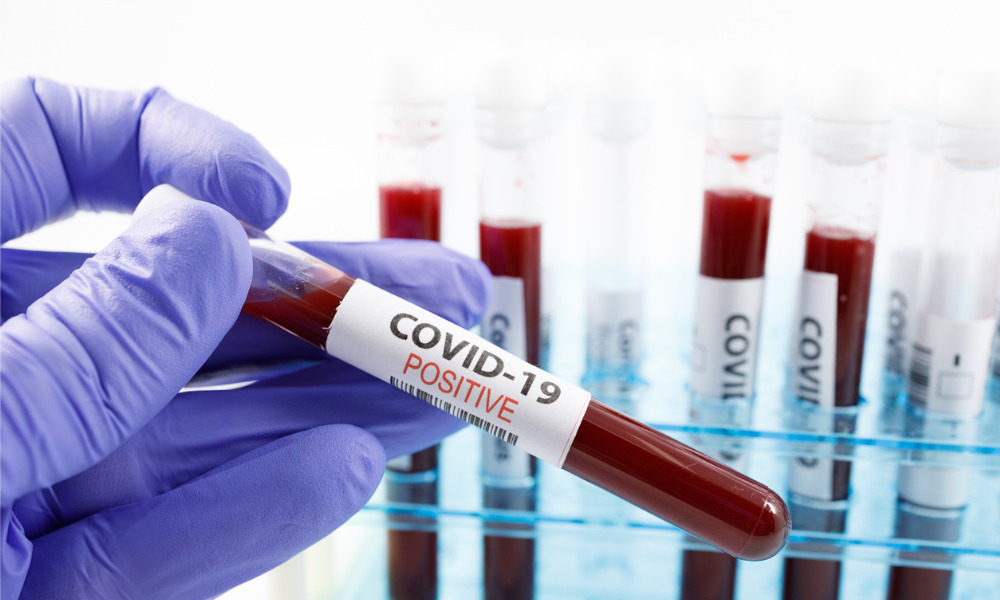 Since March, close to 20,000 frontline US employees at Amazon and their subsidiary, Whole Foods Market, have tested positive for COVID-19.
In an update on their COVID management processes, the e-commerce giant said they're "ramping quickly, conducting thousands of tests a day and growing to 50,000 tests a day across" the country as part of efforts to keep their frontliners safe.
Amazon also broke down how they've ramped up or changed their health and safety measures amidst the pandemic.
Claiming to be the first-ever major retailer to publicly share their infection rate, Amazon urged other employers to do the same to combat the virus and successfully bring people back to work — adding that "we all have a vested interest in returning to some version of normal".
Read more: Lawmakers call Amazon warehouse unsafe after surprise visit
Mass testing
According to data of their 1.4million-strong workforce, they revealed that 19,816 employees have tested positive or "been presumed" COVID-19 positive since they started mass testing in March.
This was part of a strategy to identify those with the virus, including asymptomatic individuals, and contain the spread of the virus "as early as possible".
"Those who test positive can be quarantined and cared for, and everyone who tests negative can safely do their jobs without the risk of infecting others," Amazon stated in a blog post.
They've also been monitoring the number of employees who have been quarantined due to close contact with a positive case of COVID-19.
"These are employees who aren't sick but are quarantined out of an abundance of caution to prevent potential spread," they said. "In early March, when we first launched social distancing, we placed three or four employees on paid quarantine for each confirmed case."
Since then, their "enhanced" social distancing measures and video-based contact tracing processes across their sites have reduced that number "to a fraction" of the initial figure.
"This means that our employees are at a very low risk of transmission in the workplace," they said.
"And as we continue to ramp up testing, we'll be able to identify more people who are asymptomatic, quickly contact trace, enforce our quarantine process, and help to remove people from the community so they can recover before they infect others."
Read more: Amazon offers one-time bonuses to appease frontline workers
COVID-19 health and safety policies
Additionally, they've enlisted epidemiology and outbreak-response doctors to work with their 5,000-member global safety team to implement process changes throughout their sites.
"All in, we've introduced or changed over 150 processes to ensure the health and safety of our teams," they said.
Some of their latest COVID-19 policies include:
Comprehensive health insurance from their first day on the job
Paid time off to any employee who needs to be quarantined or receive treatment
Distributing over 100 million face masks
Implementing temperature checks at global sites
Mandating enhanced cleaning procedures at all of our sites
Extensive social distancing measures
Eliminating 'stand-up meetings' during shifts
Moved information sharing to bulletin boards
Staggered break times
Spread out chairs in break rooms
Frequent cleaning and sanitisation of 'high-touch' points on site
"Since the beginning of this crisis, we've worked hard to keep our employees informed, notifying them of every new case in their building," they said. "We also want to share details and best practices for keeping employees safe with NGOs, governments, and other companies.
"As part of this commitment, we've decided to publicly share the COVID-19 infection rates among Amazon frontline employees. We hope other large companies will also release their detailed learnings and case rates because doing so will help all of us.
"This is not an arena where companies should compete — this is an arena where companies should help one another."