Footage shows the baggage handler unzipping the suitcase on the tarmac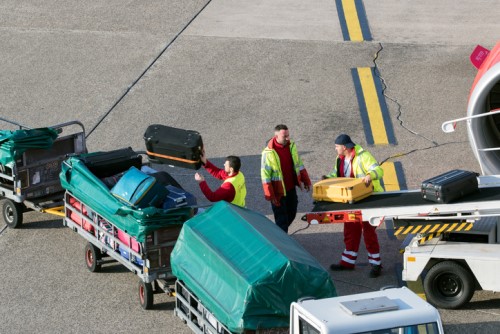 It's a familiar scene at the airport: baggage handlers loading suitcases on a trolley before hauling them off and loading them onto the plane.
At an airport in Spain, however, a ground crew member was caught on video last week performing an unnecessary inspection of a passenger's suitcase as he stood on the tarmac.
In the footage, the man could be seen unzipping the suitcase and reaching inside to feel the contents before pulling out an item and shoving it into his pocket.
A Ryanair passenger travelling from Ibiza to Madrid recorded the incident on camera and immediately informed airline staff.
The baggage handler, who started working at the airport only three days prior, admitted to taking the item – a red speaker that belonged to a teenage boy. The item was returned to the owner.
"I was very grateful because I had bought it for my son's birthday," the mother of the teenage boy told the press.
The airport worker has been dismissed from his job and now awaits trial over the alleged theft.
While stories of lost or stolen luggage are rampant and most major airports have their own share of horror stories, airline companies say they do not have official statistics on airport baggage theft since most cases go unreported.