We look at what you need to know to be an effective equal opportunity employer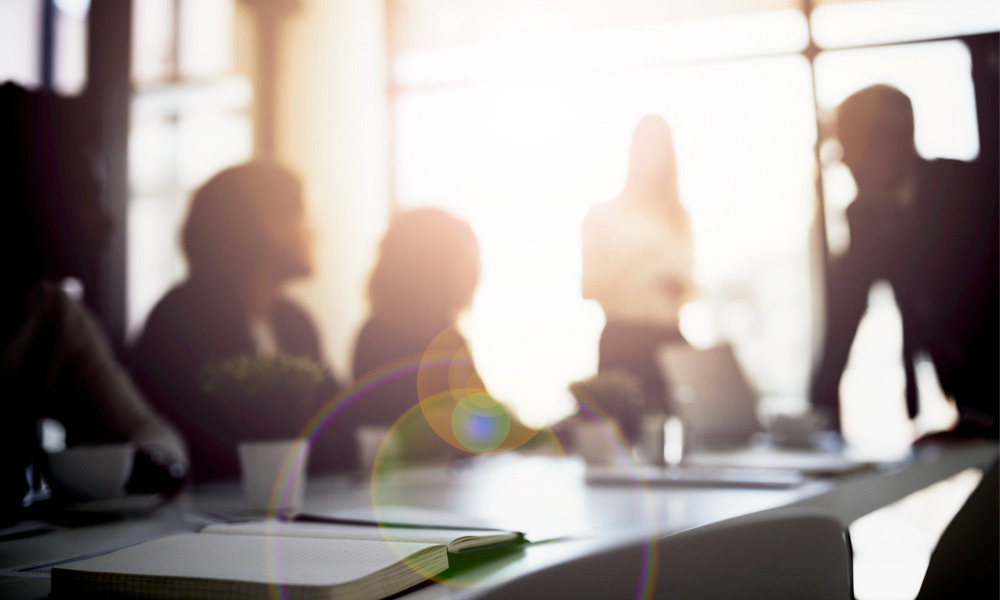 The term "equal opportunity employer" is gaining traction as organizations ramp up inclusivity and equality initiatives in their workplaces.
But what exactly does equal employment opportunity mean? Below, we look at what companies need to know to be effective equal opportunity employers.
1. What is equal employment opportunity?
Equal employment opportunity (EEO) is when workers are given an equal chance at securing employment based on merit, as well as being treated fairly in their workplace.
According to the Society for Human Resource Management (SHRM) in the US, EEO is freedom from discrimination because of one's race, sex, age, national origin, religion, disability, and socioeconomic class.
EEO is protected by law in many countries. In the US for example, the primary legislation for protecting EEO is Title VII of the Civil Rights Act 1964, while in Canada it's the Employment Equity Act and the Federal Contractors Program. In Australia, EEO is protected by numerous legislation, such as the Age Discrimination Act 2004 and the Disability Discrimination Act 1992.
Additionally, countries have different regulatory bodies – such as the Australian Human Rights Commissioner (AHRC) and the Equal Employment Opportunity Commission (EEOC) in the US – that are charged with enforcing EEO legislation.
2. What is an equal opportunity employer?
An equal opportunity employer is an employer that commits to not discriminating against employees based on their race, color, religion, sex, national origin, age, disability, or genetic information.
Despite laws to investigate employment discrimination claims, there are still exceptions and loopholes that allow certain companies to bypass rules. Religious organizations in the US, for instance, are exempted from specific EEOC policies because hiring people from other religions could conflict with the organization's mission.
Therefore, many companies may want to identify as an equal opportunity employer because it shows job seekers and customers that they take equality in the organization seriously.
In the US, for example, while it is not a federal law requirement for companies to use the equal opportunity employer label, the EEOC says including the label could encourage potential employees from all backgrounds to apply for a job in that company.
3. Benefits of being an equal opportunity employer
There are many benefits to being an equal opportunity employer – with most obvious one is the ability to tap into a vast and diverse pool of qualified applicants. And according to a recent Glassdoor study, 76% of employees say having a diverse workforce is important when evaluating companies.
Companies will often see fewer incidents of workplace conflict as well when an organization has a solid EEO policy in place, because many of these conflicts occur due to a lack of understanding of fair employment practices and ethics. Training leaders and employees on equal employment practices can help create a healthy work environment that aligns with the EEO principles of the company.
Employers also lessen the risk of formal complaints and allegations of discrimination and harassment when fewer workplace conflicts and fair employment practices are in place. Reduced legal fees, costs, and staff time spent on investigating workplace issues are also measurable benefits seen from effective EEO policies.
Read more: Not all perks are created equal
4. Importance of being an equal opportunity employer
Being an equal opportunity employer is important for any organization because it demonstrates its commitment to "doing the right thing," which in turn boosts employee morale and job satisfaction and decreases turnover.
Companies with EEO policies can also enhance their reputation in their respective industries, building trust from customers and investors.
5. What makes a good EEO policy?
A good EEO policy is key to promoting equality and decreasing discrimination, harassment, and bullying in the workforce. Therefore, the policy should be included in the employee handbook and discussed during the onboarding process.
The EEO policy should cover discrimination and harassment in the workplace. It should highlight the definition of the terms, steps the organization will take to prevent any issues, a grievances policy that lets employees file a complaint should there be an incident, and the process to resolve the issues.
The policy should also note how the organization promotes equal opportunity in the workplace, such as reasonable adjustments for people with disabilities and flexible workplace policies for parents or those with carer obligations.
When drafting your EEO policy, make sure it applies to all employees and is enshrined in all human resource processes such as hiring, training, and terminating employees. The policy should set targets and note how the company meets their obligations under the relevant anti-discrimination laws.
A well-planned EEO policy is essential to maintaining equality in the workplace and should ensure that companies are treating their employees fairly.