Minister of Manpower Lim Swee Say spoke to parliament recently on MOM's foreign manpower policy and the companies that need to "improve their HR practices"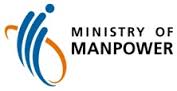 Minister of Manpower Lim Swee Say spoke to parliament recently and said that they currently have about 250 companies on their watchlist for being 'triple weak'.

'Triple weak' companies are defined by the government as companies that don't have and are not nurturing a strong Singaporean core and do not have a strong relevance to Singapore's economy and society, he explained.

According to a report in Channel News Asia, he also said that 300 applications for Employment Passes were requested by these companies but their applications are now under "closer scrutiny".

The Tripartite Alliance for Fair Employment Practices (Tafep) also reported that they had identified 100 companies in February earlier this year in violation of MOM's foreign manpower policy but have since taken 20 off of the list.

However, another 180 have been added since.

"In the last six months, Tafep has been working very closely with them, to improve their HR practices. Of that 100 companies, about 20%, or one in five responded. They took part in our job fairs, they stepped up training for locals, and in fact, some even have a knowledge transfer programme for the locals," he said.

"So for this one-fifth, at the recommendation of Tafep, we've decided to remove them from the watchlist, because their HR practices are now on par with the industry standard. For the remaining 80%… there are about 300 EP applications still being closely scrutinised, until we are convinced that they have met our Fair Consideration requirement."

Parliament also asked Lim the possibility of adjusting the EP scheme such that qualified Singaporeans should get first shot at job vacancies but he replied that it would not be wise.

He cited Singapore's reputation as a growing business hub and said that major corporations coming into the country would need to employ "a few hundred PMETs" and if MOM came in insisting that they hire Singaporeans first but no one would take the job, he feared that eventually Singapore might have a problem competing for investments.

Rather, he suggested, local workers should look to upgrade their skills.

"It is bad if it leads to unfair consideration for the locals… The best way to help locals is to focus on enhancing their employability," he added.